The German Center for Neurodegenerative Diseases (DZNE) is a unique non-university research center which is dedicated to the subject dementia and all its areas, as well as other neurodegenerative diseases. The center compasses the full spectrum of fundamental research through population sciences to health care research. The DZNE stands for excellence in research and science management, translation of scientific results into practice, interdisciplinarity and internationalization. It is a research center within the Helmholtz Organization of German research centers. With over 1000 employees from 55 nations, spread over 10 sites, the DZNE is one of the national and international leading research centers in its research field.
Data Scientist (f/m/d)
Code: 1621/2019/1
We are seeking for individuals with a high motivation to work in a service-oriented team with strong expertise in statistics and programming. You will become part of an inspiring team of experts in neurobiology, microscopy imaging, drug discovery and data science with the common goal of finding new therapies to cure neurodegenerative diseases.
You will always be at the cutting edge of scientific literature to identify promising new technologies in the fast-moving field of artificial intelligence and to develop innovative methods for data-driven drug discovery and image recognition.
As you will be involved in a variety of projects, you will grow your expertise in applied data science and signal processing. Working in a stimulating research environment, you will get in touch with world leading experts in neuroscience leveraging the latest biotechnological methods such as high content screening microscopy, super resolution microscopy and laboratory automation technologies.
---
Your tasks
As a member of the Image and Data Analysis Facility you will consult life scientists in analyzing their experimental data such as microscopic images, MRI scans or gene expression profiles.
You will develop image processing and data analysis pipelines in e.g. Python and ImageJ by leveraging various data science techniques such as principal component analysis, deep learning, and unsupervised clustering
You will investigate scientific literature to identify new data science methods and apply them for your tasks if suitable
Based on your knowledge in statistical inference you will advise our scientists in applying statistical testing strategies to their measurement data
You will train biologists in using image analysis software such as ImageJ or Imaris and you will help them to develop simple scripts for data plotting and analysis in Python
You will run and administrate distributed data analysis jobs on our compute clusters
You will work in close collaboration with microscopy and drug discovery experts
Requirements
You have a PhD and/or Master's degree in Physics, Mathematics or related discipline
You have deep working experience in data processing and analysis and profound knowledge of statistical inference
You are fluent in Python and/or Matlab and/or R
You are confident with the Linux command line
You are dedicated to write readable and robust code and you are familiar with software engineering methods such as unit testing and version control.
You have experience with cluster computing (CPU/GPU)
You are a communicative person and you are able to explain complex relationships in the area of data analysis and statistics to people who are not experts in the field (e.g. life scientists, medical doctors).
Fluency in English
Not required but nice to have
You have experience with deep learning
You are familiar with C and/or Java
You are an active contributor to open source software and/or data science challenges, e.g. Kaggle (please list contributions in your application)
We offer
An interesting and challenging task in a research center that works on the future topics of health research
An international environment characterized by a strong focus on science and research
A high potential for the individual development of our employees
Targeted personnel development
Employment, payment and social benefits are determined by the Public Sector Collective Agreement (Tarifvertrag für den öffentlichen Dienst – TVöD Bund)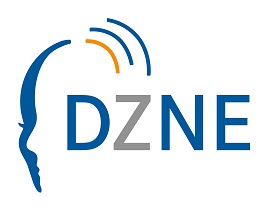 Site
Bonn
Contact details
Dr. Christoph Möhl
Working hours
full-time
Contract length
2 years
Payment, social benefits
according to TVöD Bund
Application deadline
February 20th, 2019
You will obtain special skills and knowledge for your scientific qualification at DZNE. The DZNE is an equal opportunity employer. It is committed to employing disabled individuals and especially encourages them to apply.
---