The German Center for Neurodegenerative Diseases (DZNE) is a unique non-university research center which is dedicated to the subject dementia and all its areas, as well as other neurodegenerative diseases. The center compasses the full spectrum of fundamental research through population sciences to health care research. The DZNE stands for excellence in research and science management, translation of scientific results into practice, interdisciplinarity and internationalization. It is a research center within the Helmholtz Organization of German research centers. With over 1000 employees from 55 nations, spread over 10 sites, the DZNE is one of the national and international leading research centers in its research field.
PhD students (f/m/d)
Code: 8017/2019/1
on the subject nuclear architecture in the long-term maintenance of brain function and brain aging. Aging is one of the most critical risk factors for neurological and psychiatric diseases. However, the biological links between physiological aging and pathological development are still largely unknown. We aim at elucidating this link between the fundamental mechanism underlying the long-term maintenance of neural identity/plasticity and effects of aging on that. To this end, we focus on nuclear architecture directed by nucleoporin/lamins, which could work as structural foundation for cell-type specific gene regulation. We combine multiple approaches ranging from molecular biology, neurobiology, epigenetics, genetics in rodents and super-resolution imaging. Efforts will be directed toward studying the effects of age-related neurological diseases on the identified mechanisms.
---
Your tasks
Two PhD Student positions supported by ERC-stg (Eager) are available in the lab. The projects will focus on nucleoporin/lamin-directed cell type-specific nuclear architectures in neurons and adult neural stem cells in the hippocampus. Combining epigenetics with next generation sequencing and refined genetic tools to manipulate nuclear architecture, you will investigate how cell type-specific nuclear architectures contribute to maintain distinct neural identity in the long-term and how disruption of them impairs neural identity and plasticity. Using both in vitro culture system and in vivo mouse experiments, we aim to understand the role of cell type-specific nuclear architecture from molecular to behavioral levels.
Requirements
Strong enthusiasm for basic research
A strong interest in Neuroscience, Epigenetics or brain aging
Previous experience in molecular biology, cell culture, histology, or biochemistry are preferred, but not a strict requirement.
Basic experience in imaging (ex. confocal microscopy) and image analyses will be of advantage
Experience in analyzing NGS data (ChIP-seq, RNA-seq) will be of strong advantage.
The lab language is English
Applicants should possess good communication and team working skills
We offer
An interesting and challenging task in a research center that works on the future topics of health research
An international environment characterized by a strong focus on science and research
A high potential for the individual development of our employees
Targeted personnel development
Employment, payment and social benefits are consistent with those at other research institutes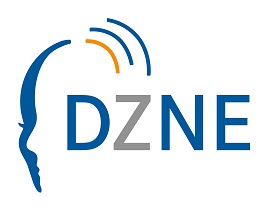 Site
Dresden
Contact details
Dr. Tomohisa Toda
Working hours
full-time
Contract length
Payment, social benefits
consistent with those at other research institutes
Application deadline
February 28th, 2019
---