The German Center for Neurodegenerative Diseases (DZNE) is a unique non-university research center which is dedicated to the subject dementia and all its areas, as well as other neurodegenerative diseases. The center compasses the full spectrum of fundamental research through population sciences to health care research. The DZNE stands for excellence in research and science management, translation of scientific results into practice, interdisciplinarity and internationalization. It is a research center within the Helmholtz Organization of German research centers. With over 1000 employees from 55 nations, spread over 10 sites, the DZNE is one of the national and international leading research centers in its research field.
PhD student (f/m/d)
Code: 4033/2019/1
Join the "Neuroprotection" group led by Prof. Notger Müller
---
Your tasks
The position is available within our research dedicated to the interaction of working memory with other cognitive processes such as attentional control. We aim to investigate what mechanisms determine an individual's memory capacity and why the latter varies so tremendously between humans. By understanding these mechanisms we hope to open avenues for the prevention of age-related cognitive decline and neurodegenerative diseases. Methods to be applied include (f)MRI, EEG, MEG, eyetracking, TMS and TES. The project involves designing dedicated experiments, analyzing of the data and preparing scientific manuscripts for publication.
Requirements
The candidate should have a background in psychology, neuroscience, biology or medicine. Prior experience with analyzing neurophysiological data is desirable but not indispensable. The candidate should be interested both in applying modern state-of-the-art neuroimaging and psychophysiological techniques and in working with elderly subjects some of which may also suffer from neurodegenerative diseases such as dementia. The candidate should have an open mind to collaborate with other groups in and outside Magdeburg. For further information please contact Prof. Dr. med. Notger Müller.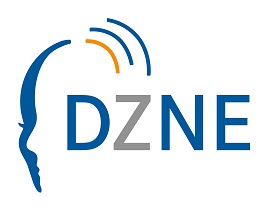 Site
Magdeburg
Contact details
Dr. Notger Müller
Working hours
full-time
Contract length
2 years, extension possible
Payment, social benefits
consistent with those at other research institutes
Application deadline
February 28th, 2019
You will obtain special skills and knowledge for your scientific qualification during your activities at DZNE. The DZNE is an equal opportunity employer. It is committed to employing disabled individuals and especially encourages them to apply.
---