The German Center for Neurodegenerative Diseases (DZNE) is a unique non-university research center which is dedicated to the subject dementia and all its areas, as well as other neurodegenerative diseases. The center compasses the full spectrum of fundamental research through population sciences to health care research. The DZNE stands for excellence in research and science management, translation of scientific results into practice, interdisciplinarity and internationalization. It is a research center within the Helmholtz Organization of German research centers. With over 1000 employees from 55 nations, spread over 10 sites, the DZNE is one of the national and international leading research centers in its research field.
Postdoctoral Researcher (f/m/d) in the cooperation unit "Translational Protein Biochemistry"
Code: 6006/2019/4
The position focuses on "Construct Validity" in the human context. The role of the postdoctoral researcher will be the validation of the expression, signalling mechanisms and pathological alterations of disease-relevant human proteins, which have been identified as critical therapeutic targets in experimental models of neurodegenerative diseases in mice and other species (e.g., Drosophila, C. elegans and others). The translational work will provide the proof-of-concept for relevant targets and their signalling in human tissues facilitating the development of R&D strategies and clinical trials.
---
Your tasks
The long-term goal of the investigations will be to establish a Reference-Laboratory in the DZNE Cooperation Group for "Translational Biochemistry" and to contribute to the development of a disease-relevant "Human Brain Expression Atlas for Neurodegeneration". Transcriptomic, proteomic and metabolic mechanisms leading to human neurodegenerative diseases will be identified in correlation with staged brain pathology (e.g., Braak staging). The suitability of targets for therapeutic approaches will be analysed for disease-related proteins expressed in phylogenetically younger areas of the human brain with a focus on amyotrophic lateral sclerosis (ALS) and frontotemporal lobar degeneration (FTLD).
Requirements
We are looking for outstanding, highly qualified candidates with a PhD or PhD equivalent in protein biochemistry, neurodegeneration or a related discipline. Ideally, the candidate will have expertise in one or more of the following areas such as studying protein expression, posttranslational modifications, protein seeding, oligomerization, protein folding and/or protein interaction in homogenized tissue, histological sections (e.g., from FFPE blocks) and/or well-defined tissue components or cell populations (e.g., cells isolated using FACS or vascular extracts) with modern biochemical methods and tissue imaging techniques (e.g., laser micro-dissection; MALDI imaging mass spectrometry, MALDI-IMS). Applicants should be fluent in English and possess good communication and team working skills.
We offer
Working in an international team within a stimulating research environment and with very well equipped laboratories
An international environment characterized by a strong focus on science and research
A high potential for the individual development of our employees
Targeted personnel development
Employment, payment and social benefits are determined by the Public Sector Collective Agreement (Tarifvertrag für den öffentlichen Dienst – TVöD Bund)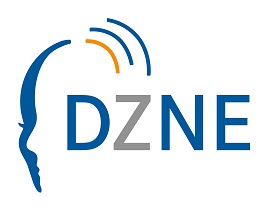 Site
Ulm
Contact details
Prof. Dr. Tobias Böckers
Working hours
full-time, full-time/part-time
Contract length
2 years
Payment, social benefits
according to TVöD Bund
Application deadline
10.05.2019
You will obtain special skills and knowledge for your scientific qualification at DZNE. The DZNE is an equal opportunity employer. It is committed to employing disabled individuals and especially encourages them to apply.
---