The German Center for Neurodegenerative Diseases (DZNE) is a unique non-university research center which is dedicated to the subject dementia and all its areas, as well as other neurodegenerative diseases. The center compasses the full spectrum of fundamental research through population sciences to health care research. The DZNE stands for excellence in research and science management, translation of scientific results into practice, interdisciplinarity and internationalization. It is a research center within the Helmholtz Organization of German research centers. With over 1000 employees from 55 nations, spread over 10 sites, the DZNE is one of the national and international leading research centers in its research field.
Technology Manager (f/m/d)
Code: 1646/2019/4
within the DZNE Technology Transfer Unit.
DZNE technology transfer activities are managed in a dedicated Technology Transfer Unit within the Scientific Strategy Office, which supports the centre's research mission through the implementation of key operations, including collaborations with academic and industry partners as well as technology transfer and translational activities.
---
Your tasks
We are looking for a highly talented, motivated, and enthusiastic technology manager to join our dynamic team. Responsibilities include maintaining regular contact with scientific investigators from a variety of disciplines concerning intellectual property in their research projects and commercial exploitation of results, coordination of educational activities related to technology transfer, support for the establishment of industry collaborations and management of innovation projects including pending patent applications.
Requirements
Applicants should have a Master's or preferably a PhD degree in a biomedical science field, optimally with a neuroscience background; at least 2 years previous experience with evaluation, protection and exploitation of intellectual property in the medical or life sciences is expected. Hands-on knowledge on the legal process of invention management and patenting is a plus and previous experience in industry will be of additional benefit for the position. Familiarity with the academia – commercial interface and strong communication skills (including fluency in written and spoken German and English) are necessary. The position is best suited to those who are natural self-starters, who thrive with a variety of tasks and who are able to prioritize and "multi-task" efficiently.
For further information about the position, please contact the head of DZNE technology transfer, Dr. Bernadett Simon (+49 228 43302 371).
We offer
An interesting and challenging task in a research center that works on the future topics of health research
An international environment characterized by a strong focus on science and research
Targeted personnel development
Employment, payment and social benefits are determined by the Public Sector Collective Agreement (Tarifvertrag für den öffentlichen Dienst)
The position is initially limited to two years, extension is possible
Regular travel to the other DZNE sites in Germany or relevant events will be required
The common language at work is English
Please submit your application including a cover letter, CV and three references.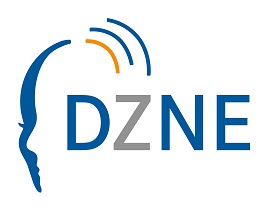 Site
Bonn
Contact details
Dr. Bernadett Simon - Tel. : +49 228 43302 371
Working hours
full-time
Contract length
2 years, extension possible
Payment, social benefits
according to TVöD Bund
Application deadline
May 28th, 2019
The DZNE is an equal opportunity employer. It especially welcomes and encourages disabled individuals to apply.
---