The German Center for Neurodegenerative Diseases (DZNE) is a unique non-university research center which is dedicated to the subject dementia and all its areas, as well as other neurodegenerative diseases. The center compasses the full spectrum of fundamental research through population sciences to health care research. The DZNE stands for excellence in research and science management, translation of scientific results into practice, interdisciplinarity and internationalization. It is a research center within the Helmholtz Organization of German research centers. With over 1000 employees from 55 nations, spread over 10 sites, the DZNE is one of the national and international leading research centers in its research field.
Marie Skłodowska-Curie ITN Early Stage Researcher Posts in dementia care and technology
Code: 7019/2019/5
---
Your tasks
Applications are invited for two posts to work with Professor Martina Roes at DZNE Witten, Germany as part of a European-funded Marie Skłodowska-Curie Innovative Training Network (ITN), "DISTINCT". Successful applicants will also register for a PhD at the University of Witten-Herdecke.
The DISTINCT (Dementia: Intersectorial Strategy for Training and Innovation Network for Current Technology) network comprises of ten world-leading research organisations plus IDES, an enterprise for technology, research and care, as well as nine partner organisations including Alzheimer Europe, Alzheimer's Disease International, the World Occupational Therapists Federation, two other major universities and three other enterprises. DISTINCT works with INTERDEM (Early detection and timely INTERvention in DEMentia), a large international collaboration enabling training and development opportunities for all grades of researchers from PhD students to senior academics to develop capacity for future research in dementia care.
The overarching research goal of the DISTINCT project is to improve the usability of technology in dementia care by evaluating its effectiveness and implementation issues in relation to social health. A total of 15 Early Stage Researchers (ESRs) will be hosted across the network and will work in research, a network-wide training program, public engagement activities and collaboration with network partners through short-term secondments in European industrial/academic partner laboratories. Candidates interested in more than one position need to apply separately to each centre hosting ESRs and a final decision will be taken together on the day of the interview. Details of all DISTINCT ESR projects can be found at: www.dementiadistinct.com
Requirements
Candidates (f/m/d) will be required to meet the Marie Skłodowska-Curie Early Stage Researcher eligibility criteria: http://ec.europa.eu/research/mariecurieactions/. In particular, at the time of appointment candidates must have had less than four years of full-time equivalent research experience and must not have already obtained a PhD. Additionally, they must not have resided in (the host country) Germany for more than 12 months in the three years immediately before the appointment. During registration, candidates are asked to submit an updated copy of their Curriculum Vitae (max. two A4 pages), a motivation letter for the post (max. one A4 page), proof of English
language requirement
(IELTS: minimum overall score 7.0, and minimum of 6.0 in each subset), and any additional documents requested by individual institutions hosting ESRs.
These full-time posts will be available from October 2019 and are each offered on a fixed-term 36 months contract. Both posts benefit from a highly competitive and attractive salary, plus mobility and family allowances as applicable. The two DZNE Witten-based projects are:
Acceptance and adoption of Ambient Assisted Living (AAL) technology into everyday life for people with early onset dementia (ESR4), and
Implementation of AAL technology addressing communication and its impact on the underlying link between technology and the psychosocial effect of dementia on communication (ESR 15).
More information on the projects can be found at: www.dementiadistinct.com
Informal enquiries may be addressed to the programme manager, Dr Orii McDermott (orii.mcdermott@nottingham.ac.uk). Formal applications must be made by candidates submitting their credentials, CV and motivation letter to the address below.
Interviews to be held in London on 1st and 2nd of July 2019.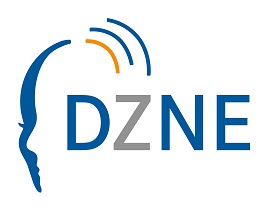 Site
Witten
Contact details
Dr Orii McDermott orii.mcdermott@nottingham.ac.uk
Working hours
full-time
Contract length
36 months
Payment, social benefits
In accordance with the EU Marie Skłodowska-Curie financial guidelines
Application deadline
July 29th, 2019
You will obtain special skills and knowledge for your scientific qualification during your activities at DZNE. The DZNE is an equal opportunity employer. It is committed to employing disabled individuals and especially encourages them to apply.
---