The German Center for Neurodegenerative Diseases (DZNE) is a unique non-university research center which is dedicated to the subject dementia and all its areas, as well as other neurodegenerative diseases. The center compasses the full spectrum of fundamental research through population sciences to health care research. The DZNE stands for excellence in research and science management, translation of scientific results into practice, interdisciplinarity and internationalization. It is a research center within the Helmholtz Organization of German research centers. With over 1000 employees from 55 nations, spread over 10 sites, the DZNE is one of the national and international leading research centers in its research field.
Wissenschaftlicher Mitarbeiter (f/m/d)
Code: 1661/2019/5
---
Your tasks
The LMF is a core facility for scientists, which maintains a variety of up to date light microscope setups. The main aim of the facility is to train scientists on various light microscope setups, to support them in establishing their required experimental procedures on the setups, and to develop new techniques/setups for applied light microscopy.
Requirements
We are looking for individuals with a high motivation to work in a service oriented team. Experience with current microscope technologies in the field of live cell imaging and confocal microscopy and fluency in English is required. A graduate degree (Master or higher or equivalent) in natural sciences or engineering science is considered a benefit. Further experience with imaging software (e.g. Zeiss, Leica, Nikon, and Olympus), Calcium-Imaging, and advanced light microscope techniques like total internal reflection microscopy, stereology, laser microdissection, spinning disk microscopy, or single plain illumination microscopy is preferred, but not essential.
The position is temporary limited to: 30.04.2020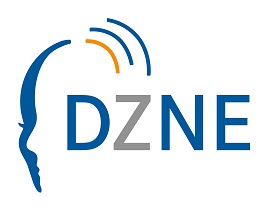 Site
Bonn
Contact details
Dr. Hans Fried (Tel. +49 228 43302 681)
Working hours
part-time (50 %)
Contract length
fixed-term
Payment, social benefits
according to TVöD Bund
Application deadline
June 25th, 2019
The DZNE is an equal opportunity employer. The DZNE is committed to employing disabled individuals and especially encourages them to apply.
---