The German Center for Neurodegenerative Diseases (DZNE) is a unique non-university research center which is dedicated to the subject dementia and all its areas, as well as other neurodegenerative diseases. The center compasses the full spectrum of fundamental research through population sciences to health care research. The DZNE stands for excellence in research and science management, translation of scientific results into practice, interdisciplinarity and internationalization. It is a research center within the Helmholtz Organization of German research centers. With over 1000 employees from 55 nations, spread over 10 sites, the DZNE is one of the national and international leading research centers in its research field.
Postdoctoral Researcher (f/m/d) proteomics and neurodegeneration research
Code: 2069/2019/6
The laboratory of Prof. Dr. Stefan Lichtenthaler studies:
The molecular mechanisms underlying neurodegenerative diseases, in particular Alzheimer's disease
Cell surface proteases, which regulate the communication between cells in the brain, particularly ADAM and BACE proteases
We offer excellent projects and training in neurodegeneration and protease research. Specifically, the lab uses proteomic, biochemical and molecular biological techniques to study the molecular mechanisms underlying neurodegenerative diseases (e.g. Alzheimer's disease) and proteases, which regulate the communication between cells in the brain (regulated intramembrane proteolysis).
The laboratory has two state of the art liquid chromatography tandem mass spectrometry (LC-MS/MS) systems: Easy nLC 1000 and 1200 nanoUHPLC systems coupled to a Q-Exactive and a Q-Exactive HF mass spectrometer.
We are an international and interdisciplinary team, are part of several larger research consortia (e.g. DFG-funded excellence cluster SyNergy) and are associated with the Technical University Munich.
---
Your tasks
You will use quantitative proteomics to study mechanisms of neurodegeneration, in particular in Alzheimer's disease. You will establish new methods for proximity labeling and interactome analysis such as BioID or APEX for key proteins in neurodegeneration. You will also further optimize our proteomic methods SPECS and SUSPECS for secretome and cell surface proteomics in vitro and in vivo, using material from different species. You will also carry out collaborative projects within the Munich Cluster for Systems Neurology (SyNergy), including planning proteomics experiments, performing sample preparation and LC-MS/MS analyses. Additionally, you will be responsible to perform bioinformatics data analyses. Finally, you will participate in basic proteomic training for students and postdocs.
Requirements
You have a PhD in biochemistry or a related field and experience in proteomics documented by publications. We expect solid knowledge in statistics and data processing of omics data. Knowledge of FACS sorting, Western Blotting, ELISA, bioinformatics and data analysis with R would be an advantage.
You are creative, highly motivated and you are able to work independently. Essential qualities include good organizational skills, fluency in English, a strong team spirit and time management skills.
We offer
An interesting and challenging position in a research institute focused on relevant topics of neurodegenerative disease research in an academic and international environment
The infrastructure of the center in Munich offers diverse opportunities for personal development of the employees
An international environment characterized by a strong focus on science and research
A high potential for the individual development of our employees
Targeted personnel development
Appointment is full time and will be initially for two years with the possibility of extension
Employment, payment and social benefits are determined by the Public Sector Collective Agreement (Tarifvertrag für den öffentlichen Dienst – TVöD).
Applications should include a motivation letter, a CV, a publication list and two recommendation letters or references and should be submitted as a single PDF document.
Selected References:
Brummer et al. (2019). EMBO Mol Med, 11, e9695.
Parhizkar et al. (2019). Nat Neurosci. 22, 191.
Herber et al. (2018). Mol Cell Proteomics, 17, 1487.
Dislich et al. (2015) Mol Cell Proteomics, 14, 2550.
Kuhn PH et al. (2012) EMBO J 31, 3157.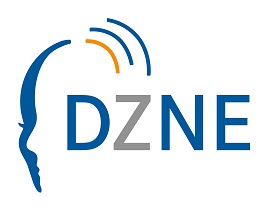 Site
Munich
Contact details
Prof. Stefan Lichthenthaler
Working hours
full-time
Contract length
2 years, extension possible
Payment, social benefits
according to TVöD Bund
Application deadline
September 30th, 2019
You will obtain special skills and knowledge for your scientific qualification during your activities at the DZNE. The DZNE is an equal opportunity employer. It especially welcomes and encourages disabled individuals to apply.
---