The German Center for Neurodegenerative Diseases (DZNE) is a unique non-university research center which is dedicated to the subject dementia and all its areas, as well as other neurodegenerative diseases. The center compasses the full spectrum of fundamental research through population sciences to health care research. The DZNE stands for excellence in research and science management, translation of scientific results into practice, interdisciplinarity and internationalization. It is a research center within the Helmholtz Organization of German research centers. With over 1000 employees from 55 nations, spread over 10 sites, the DZNE is one of the national and international leading research centers in its research field.
Postdoctoral Researcher (f/m/d)
Code: 1678/2019/6
The group of Dr. Daniele Bano studies the interplay between epigenetics, mitochondrial function and metabolism in aging and neurodegenerative diseases. We have described molecular regulators of mitochondrial activity that influence cellular physiology and animal survival (Gioran A. et al, 2014; Meyer K. et al, 2015; Troulinaki K. et al, 2018; Wischhof L. et al, 2018; Gioran A. et al, 2019). In collaboration with other research groups, we have elucidated novel mitochondria-dependent molecular cascades that control metabolic and degenerative processes (Sendoel A. et al, 2014; Sellin J. et al, 2018; Arnoux I. et al, 2018; Theurey P. et al, 2019; Cavaliere F. et al, 2019). In invertebrates as well as in higher organisms, we have investigated epigenetic factors that promote longevity and neuronal maintenance (Piazzesi A. et al, 2016; Wischhof L. et al, 2017). Additional current studies, including EU-funded transnational collaborations (e.g., ETN, IMI), focus on signaling pathways and metabolic programs that contribute to cell vulnerability due to mitochondrial lesions and aggregate-prone proteins. An urgent and long-term goal is to expand our in-house expertise and use proteomics to identify mechanisms underlying aging and neurodegenerative diseases.
---
Your tasks
As for our previous works (Wischhof L. et al, 2018; Gioran A. et al, 2019), we wish to perform proteomics analyses and genetic screenings of novel molecular factors involved in age-related processes. The new team member will contribute to running projects as well as develop new lines of research within the group. Knowledge of common methods in molecular and cell biology is a plus.
Requirements
We are seeking a highly motivated and science-driven postdoctoral researcher with solid hands-on experience in proteomics (Hybrid orbitrap: quantitative MS Analysis including TMT/ITRAQ) and willing to learn the basic of C. elegans work.
We offer
An interesting and challenging task in a research center that works on the future topics of health research
An international environment characterized by a strong focus on science and research
A high potential for the individual development of our employees
Targeted personnel development
Employment, payment and social benefits are determined by the Public Sector Collective Agreement (Tarifvertrag für den öffentlichen Dienst – TVöD Bund).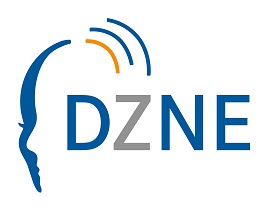 Site
Bonn
Contact details
Dr. Daniele Bano
Working hours
full-time
Contract length
2 years
Payment, social benefits
according to TVöD Bund
Application deadline
August 2nd, 2019
You will obtain special skills and knowledge for your scientific qualification during your activities at DZNE.
The DZNE is an equal opportunity employer. It is committed to employing disabled individuals and especially encourages them to apply
---