The German Center for Neurodegenerative Diseases (DZNE) is a unique non-university research center which is dedicated to the subject dementia and all its areas, as well as other neurodegenerative diseases. The center compasses the full spectrum of fundamental research through population sciences to health care research. The DZNE stands for excellence in research and science management, translation of scientific results into practice, interdisciplinarity and internationalization. It is a research center within the Helmholtz Organization of German research centers. With over 1000 employees from 55 nations, spread over 10 sites, the DZNE is one of the national and international leading research centers in its research field.
Technical Assistant (f/m/d)
Code: 1679/2019/6
---
Your tasks
We are seeking to recruit a dedicated technical assistant to join the group of Prof. Gaia Tavosanis at the DZNE/ Bonn (http://www.dzne.de/en/sites/bonn/research-groups/tavosanis.html). The position is currently open and is limited to 6 months. Work in our lab focusses on the differentiation and the plasticity of neuronal networks in the model organism Drosophila melanogaster.
We expect a solid experience in biochemistry and molecular biology. In addition, experience with Drosophila basic husbandry and Drosophila genetics will be favored. The main techniques used in the lab include fly genetics, immunohistochemistry, confocal imaging, image analysis, molecular biology, biochemistry and fly behavior.
Requirements
The ideal candidate will perform molecular biology experiments, oversee the lab organization and maintain the fly lines in the laboratory. A strong commitment to the scientific aims of the lab and the capacity of building positive professional interactions are highly regarded. The language spoken in the laboratory is English, part of the communication with administration employees will be facilitated by some knowledge of German.
We offer
An interesting and challenging task in a research center that works on the future topics of health research
An international environment characterized by a strong focus on science and research
A high potential for the individual development of our employees
Targeted personnel development
A full-time position, limited to 6 months
Employment, payment and social benefits are determined by the Public Sector Collective Agreement (Tarifvertrag für den öffentlichen Dienst – TVöD Bund).
Interested candidates should submit their applications including letter of motivation, CV and job references in a single file.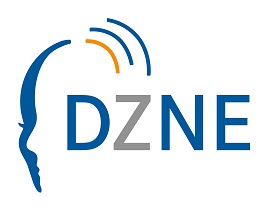 Site
Bonn
Contact details
Prof. Dr. Gaia Tavosanis
Working hours
full-time
Contract length
6 months
Payment, social benefits
according to TVöD Bund
Application deadline
The DZNE is an equal opportunity employer. It especially welcomes and encourages disabled individuals to apply.
---