The German Center for Neurodegenerative Diseases (DZNE) is a unique non-university research center which is dedicated to the subject dementia and all its areas, as well as other neurodegenerative diseases. The center compasses the full spectrum of fundamental research through population sciences to health care research. The DZNE stands for excellence in research and science management, translation of scientific results into practice, interdisciplinarity and internationalization. It is a research center within the Helmholtz Organization of German research centers. With over 1000 employees from 55 nations, spread over 10 sites, the DZNE is one of the national and international leading research centers in its research field.
Postdoctoral Researcher (f/m/d)
Code: 8019/2019/5
We offer a 2-year position at the novel research group "Biomarkers, Lifestyle factors and Prevention of dementia" led by Dr. Miranka Wirth at the DZNE, Dresden. We conduct studies into neuropsychological and neurobiological foundations of aging and early intervention programs in the elderly with an increased risk for the development of dementia. We use multimodal neuroimaging techniques, including MRI and PET, behavioral methods, and blood-based biomarkers.
We are looking for a highly-motivated, enthusiastic, and experienced postdoctoral scientist with specialization in cognitive and/or clinical neuroscience, distinguished expertise in multimodal neuroimaging and lifestyle interventions, advanced project management skills and international research experience. Additionally, prior experience in animal research is desirable, since the DZNE Dresden aims to promote translational science from animal to human models in neurodegenerative diseases. The position would start in January 2020. We offer a collaborative, dedicated, and interdisciplinary research environment.
---
Your tasks
The candidate will conduct self-guided research projects into brain biomarkers of aging and the prevention of dementia, with a focus on multimodal neuroimaging and lifestyle interventions in preclinical stages of dementia. This work will include the set-up and coordination of research projects, data analysis, and publication within the scope of the research group. The candidate will be responsible for the coordination of laboratory structure and procedures, including ethics, standard operation procedures, quality control, and budget management. The candidate is expected to mentor master and PhD students, to strengthen and inspire the research group, and to contribute to interdisciplinary collaborations both within and outside the DZNE.
Requirements
Ph.D. or equivalent degree in natural sciences, as well as significant (min. 2 years) postdoctoral research and management experience
Excellent record of scientific accomplishments and publications in the research fields of aging and dementia
International research experience in a distinguished laboratory for multimodal neuroimaging in aging and dementia
Expertise in project management, clinical trials, multimodal neuroimaging (functional/structural MRI, PET)
Advanced knowledge in statistics / sufficient knowledge in Linux operating system, programming & scripting / basic knowledge in animal experimentation and interest in translational health research
Strong written and oral German and English communication skills
We offer
An interesting and challenging task in a research center that works on the future topics of health research
An international environment characterized by a strong focus on science and research
A high potential for the individual development of our employees
Targeted personnel development
Interesting and challenging research opportunities at the DZNE Dresden – dedicated to future topics of health research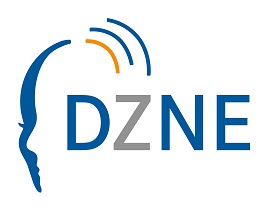 Site
Dresden
Contact details
Dr. Miranka Wirth
Working hours
full-time
Contract length
2 years
Payment, social benefits
according to TVöD Bund
Application deadline
July 15th, 2019
The DZNE is an equal opportunity employer. It is committed to employing disabled individuals and especially encourages them to apply. You will obtain special skills and knowledge for your scientific qualification during your activities at DZNE.
---