The German Center for Neurodegenerative Diseases (DZNE) is a unique non-university research center which is dedicated to the subject dementia and all its areas, as well as other neurodegenerative diseases. The center compasses the full spectrum of fundamental research through population sciences to health care research. The DZNE stands for excellence in research and science management, translation of scientific results into practice, interdisciplinarity and internationalization. It is a research center within the Helmholtz Organization of German research centers. With over 1000 employees from 55 nations, spread over 10 sites, the DZNE is one of the national and international leading research centers in its research field.
Student research assistant – "studentische Hilfskraft" (f/m/d) at the light microscope facility
Code: 1654/2019/7
The DZNE is looking for a student assistant for 39h/month, which can be arranged freely during normal working hours. Ideally, the candidates would be interested in a long time commitment (e.g. first semester students).
---
Your tasks
The student will help the staff of the light microscope facility with routine work like microscope cleaning and performance tests.
Requirements
It would be beneficial, but it is not mandatory, if the student can speak English and has basic knowledge in microscopy (i.e. student of physics, biology, or chemistry).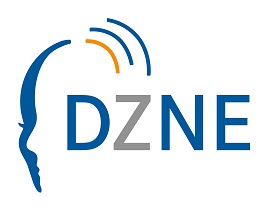 Site
Bonn
Contact details
Dr. Hans Fried (Tel. +49 228 43302 681)
Working hours
39 hrs./month
Contract length
fixed-term
Payment, social benefits
Application deadline
01.10.2019
The DZNE is an equal opportunity employer. The DZNE is committed to employing disabled individuals and especially encourages them to apply.
---