The German Center for Neurodegenerative Diseases (DZNE) is a unique non-university research center which is dedicated to the subject dementia and all its areas, as well as other neurodegenerative diseases. The center compasses the full spectrum of fundamental research through population sciences to health care research. The DZNE stands for excellence in research and science management, translation of scientific results into practice, interdisciplinarity and internationalization. It is a research center within the Helmholtz Organization of German research centers. With over 1000 employees from 55 nations, spread over 10 sites, the DZNE is one of the national and international leading research centers in its research field.
PhD student (f/m/d)
Code: 8021/2019/8
Join the research group of Dr. Natalia Rodriguez Muela at the earliest possible starting date.
The group's focus is on the molecular mechanisms of neurodegeneration in motor neurons diseases. A fascinating question in neurodegeneration research that remains unanswered is why a given neuropathology does not impact all neurons of the same type to a similar level. Aiming to give answer to this intriguing question represents the main focus of our lab. In most neurodegenerative diseases certain neuronal subgroups degenerate fast while others, carrying the same mutations, subjected to theoretically analogous stress and displaying comparable functional properties remain unaffected, even at the latest stages of the disease. Motor neuron diseases are a group of disorders in which motor neurons (MNs) of the spinal cord and/or the motor cortex are the primary cell type affected where this perplexing feature can also be observed. This key aspect of motor neuron diseases had been difficult to address using available mouse models.
The Rodriguez-Muela lab will use a variety of approaches ranging from cellular biology techniques and live imaging to genome editing and single cell genomics, and utilizing hiPSC together with transgenic animal models, to investigate the molecular mechanisms underlying such selective MN death. We devote a special focus at exploring the molecular basis of proteostasis failure – major causative event in neurodegeneration –, and at examining the contribution of cell autonomous and non-cell autonomous factors to the selective MN loss. Our ultimate goal is to understand the molecular origin of this distinctive neuronal vulnerability to design effective therapeutics targeting specific neuronal subtypes or phases of the disease.
---
Your tasks
This PhD position is aimed at investigating why there is a "survivor" population of MNs in the most common motor neuron diseases SMA and ALS, while most of these neurons have degenerated at the end-stage of the disease. One of the focuses of the project will be to explore the molecular and functional basis of the heterogeneity in the levels of several survival-related factors across MNs populations, differentiated from hiPSCs using 3D models. To do so the PhD student will use a variety of approaches ranging from cellular biology techniques and live imaging to genome editing, proteomics and single cell genomics. The successful candidate will take part in all aspects of the project, from experimental design, data generation, modeling and analyses, interpretation and writing of manuscripts.
Requirements
Enthusiastic, talented, creative, team-player fluent in English with a strong commitment to research
Well-organized, attention to detail and ability to meet deadlines
Preferably a master degree in neuroscience, biochemistry, cellular or molecular biology
Strong interest in neurodegeneration, stem cell biology and systems biology
Prior experience in neuronal/iPS cell culture, mouse handling, advanced imaging and image analysis. Strong knowledge in autophagy, cellular and molecular techniques are required; other expertise relevant to our interests is also welcome
Capable to work independently within a collaborative environment
Good oral written and presentation skills
We offer
An interesting, challenging position in a research institution that pursues cutting-edge health research, working in a highly international scientific environment
Extensive space and freedom for our employees' personal development and growth
Targeted human resources development
Employment, payment and social benefits are consistent with those at other research institutes
Required documents for application:
Curriculum Vitae
Three of the usual references
Research statement –prior experience, project plans, future goals, and possible contributions to the lab
Further information and contact details of Dr. Rodriguez Muela can be found under: https://www.dzne.de/en/research/research-areas/fundamental-research/research-groups/rodriguez-muela/research-areasfocus/
The group is member of the Dresden International Graduate School of Biomedical and Bioengineering (DIGS-BB): digs-bb.de/ rodriguez-muela.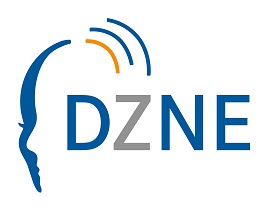 Site
Dresden
Contact details
Dr. Natalia Rodriguez-Muela
Working hours
full-time
Contract length
2 years, extension possible
Payment, social benefits
consistent with those at other research institutes
Application deadline
10.09.19
The DZNE is an equal opportunity employer. It especially welcomes and encourages disabled individuals to apply. You will obtain special skills and knowledge for your scientific qualification at DZNE.
---