The German Center for Neurodegenerative Diseases (DZNE) is a unique non-university research center which is dedicated to the subject dementia and all its areas, as well as other neurodegenerative diseases. The center compasses the full spectrum of fundamental research through population sciences to health care research. The DZNE stands for excellence in research and science management, translation of scientific results into practice, interdisciplinarity and internationalization. It is a research center within the Helmholtz Organization of German research centers. With over 1000 employees from 55 nations, spread over 10 sites, the DZNE is one of the national and international leading research centers in its research field.
PhD student (f/m/d) Imaging the aging Brain
Code: 1694/2019/8
Job location: Cologne
---
Your tasks
You are working in an interdisciplinary team in Cologne focused on brain imaging research. Our research at the DZNE aims to develop, evaluate and apply multimodal imaging tools to understand mechanisms of healthy brain aging as opposed to development of neurodegenerative disorders such as Alzheimer's disease. This includes imaging of protein aggregation pathologies ( e.g. amyloid- and tau) with PET (positron emission tomography) as well as structural and functional/resting state MRI. Our research covers the entire translational pathway from development of novel imaging biomarkers, their preclinical evaluation, first in men evaluation and application in clinical trials as well as studies on brain physiology/pathophysiology. We furthermore aim to identify factors contributing to cognitive reserve/resilience such as e.g. genetic predisposition and lifestyle. Advanced image processing approaches such as artificial intelligence are also part of our spectrum.
The team, led by Prof. Alexander Drzezga, Director of the Department of Nuclear Medicine, is involved in several single and multi-center trials and tightly collaborates with the DZNE site in Bonn and several other centers. The study site in Cologne has access to state-of-the art clinical and preclinical imaging instrumentation (PET, MRI, etc.) including modern PET-tracers, equipment for tracer development and evaluation and resources for advanced image data analysis and computation.
We invite applications for a PhD project on development and application of novel methods for imaging neurodegeneration as opposed to successful brain aging. The project aims to establish biomarkers of objective brain age and identify factors contributing to advanced brain aging/neurodegeneration versus factors delaying these processes (successful brain aging).
Requirements
We are looking for highly motivated candidates with a Master's degree (or equivalent) in neuroscience, psychology, biology or a related field and with strong interest in neurodegenerative disease and brain aging as well as neuroimaging. Proficiency in English is expected; experience with neuroimaging procedures are an advantage as well as interest in computation/programming (e.g. Matlab) and image analysis.
Demonstrable interest in quantitative research, strong analytical skills, ability for
independent and critical thinking, and excellent communication and writing skills in the English language are a prerequisite. Creative, highly motivated and team-
oriented candidates who dare to take initiative and enjoy working in a fast-growing, dynamic research environment in an internationally oriented institution, are strongly encouraged to apply.
We offer
The position is funded for two years
Employment, payment and social benefits are consistent with those at other research institutes.
Job location is Cologne, Germany
Common language at work is English or German
Interested candidates should send their applications including CV with transcripts or degree certificates, a brief statement of research interests and two references.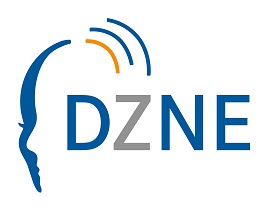 Site
Bonn
Contact details
Prof. Alexander Drzezga
Working hours
full-time
Contract length
2 years
Payment, social benefits
consistent with those at other research institutes
Application deadline
September 20th, 2019
You will optain special skills and knowledge for your scientific qualification during your activities at DZNE. The DZNE is an equal opportunity employer. The DZNE especially welcomes and encourages disabled individuals to apply.
---