The German Center for Neurodegenerative Diseases (DZNE) is a unique non-university research center which is dedicated to the subject dementia and all its areas, as well as other neurodegenerative diseases. The center compasses the full spectrum of fundamental research through population sciences to health care research. The DZNE stands for excellence in research and science management, translation of scientific results into practice, interdisciplinarity and internationalization. It is a research center within the Helmholtz Organization of German research centers. With over 1000 employees from 55 nations, spread over 10 sites, the DZNE is one of the national and international leading research centers in its research field.
Postdoctoral Researcher (f/m/d) in Human Brain Organoids and Neurodegeneration Research
Code: 3046/2019/8
---
Your tasks
A position for a talented and highly motivated post-doctoral researcher is available within the scientific team "Mitochondria and Inflammation in Neurodegeneration" led by Michela Deleidi in Tübingen. We are interested in the immunological basis of neurodegenerative diseases, particularly focusing on Parkinson's disease and ALS. The successful applicant will work in a highly stimulating environment to pursue an exciting visionary cross-disciplinary European project aimed at unraveling neuro-immune interactions in ALS by means of patient stem cell model systems. The study will involve wide range of techniques including stem cell culture, microglia differentiation, cerebral organoid generation, scRNA sequencing. The candidate will have the opportunity to grow independently and get involved in other exciting projects, including developments of chimeric mouse models with human neurons, and glial cells; development of stem cell based therapies for degenerative disease and brain regeneration studies. Our final goal is to translate fundamental discoveries to better preventive and therapeutic approaches for neurodegenerative diseases. Please see our website for more about our research
https://www.dzne.de/en/research/research-areas/fundamental-research/research-groups/deleidi/research-areasfocus/.
Requirements
We are seeking highly motivated, successful, and creative individual(s) with a background in neuroscience, stem cell biology, and immunology
Ph.D. and/or M.D. or equivalent degree in neuroscience, stem cell biology or any related field
Outstanding record of primary author publications from prior training
Excellent communication and interpersonal skills
Prior experience in any of the following relevant areas is highly desired: stem cell biology in particular human embryonic stem cells and induced pluripotent stem cells, neuronal in vitro culture, immunology, and biochemistry
We offer
An interesting and challenging task in a research center that works on the future topics of health research
An international environment characterized by a strong focus on science and research
A high potential for the individual development of our employees
Targeted personnel development
Employment, payment and social benefits are determined by the Public Sector Collective Agreement (Tarifvertrag für den öffentlichen Dienst – TVöD Bund)
The position is open immediately and review of applications will continue until a suitable candidate is found. A full-time appointment of initially 2 years with the possibility of an extension
To apply, please submit your CV and a cover letter summarizing your research experience and interest along with the three references.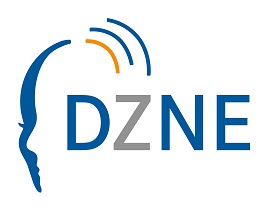 Site
Tübingen
Contact details
Dr. Michela Deleidi
Working hours
full-time
Contract length
2 years, extension possible
Payment, social benefits
according to TVöD Bund
Application deadline
October 31st, 2019
You will obtain special skills and knowledge for your scientific qualification at DZNE. The DZNE is an equal opportunity employer. It especially welcomes and encourages disabled individuals to apply.
---