The German Center for Neurodegenerative Diseases (DZNE) is a unique non-university research center which is dedicated to the subject dementia and all its areas, as well as other neurodegenerative diseases. The center compasses the full spectrum of fundamental research through population sciences to health care research. The DZNE stands for excellence in research and science management, translation of scientific results into practice, interdisciplinarity and internationalization. It is a research center within the Helmholtz Organization of German research centers. With over 1000 employees from 55 nations, spread over 10 sites, the DZNE is one of the national and international leading research centers in its research field.
Bioinformatician (f/m/d)
Code: 1714/2020/1
Population Health Sciences is one of the major scientific areas of the DZNE in Bonn, Germany. We aim to understand the complex and heterogeneous causes of neurodegenerative and other age-related diseases in order to contribute to their effective, individualized prevention and treatment. Specifically, we investigate the interplay between the genome and the exposome in determining health status. Our research is based on the Rhineland Study, a population-based cohort that will include more than 20,000 people aged 30 years and over and is designed to run for decades.
---
Your tasks
The Rhineland Study emphasizes deep phenotyping. Besides detailed clinical data we collect extensive 'omics' information from all our participants, including genomic, epigenomic, transcriptomic, metabolomic, proteomic as well as microbiomic data. These multi-omics data are of critical importance to most of our ongoing as well as future research projects which aim to identify and understand the molecular and biochemical pathways that mediate the effects of various risk factors on brain structure and function.
You will lay a key role in the development of the multi-omics platform of the Rhineland Study and in research projects involving 'omics' data. These projects will not be confined to local studies, but will also include close collaborations in various large international consortia. Depending on your level of expertise, you will be offered the opportunity to develop and lead your own research projects as it fit within the general research interests of our group.
Processing and analyzing our multi-scale omics data (including genotyping arrays, DNA/RNA sequencing and metabolomics data)
Analysis of data and preparation of manuscripts for publication in peer-reviewed journals
Maintaining contact with our internal and external academic and industrial partners
Requirements
We are looking for a highly talented, motivated, enthusiastic and ambitious researcher with good social skills. Successful candidates have a PhD in Computational Biology, Molecular Biology, Biostatistics, (Bio)Medical Sciences or a related discipline and extensive experience in bioinformatics and large-scale multi-omics projects, including genomics, epigenomics, transcriptomics or metabolomics. Demonstrated interest in quantitative research, strong analytical skills, ability for independent and critical thinking and excellent communication and writing skills in the English language are a prerequisite.
We offer
Interesting and challenging work on the forefront of health research
Working in a highly interdisciplinary and international team
A high potential for the development of own research profile
The position is initially limited to 31.07.21, with the possibility of extension
Job location is Bonn, Germany. Common language at work is English
Employment, payment and social benefits are determined by the Public Sector Collective Agreement (Tarifvertrag für den öffentlichen Dienst – TVöD Bund)
You will obtain special skills and knowledge for your scientific qualification during your activities at DZNE.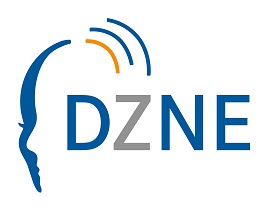 Site
Bonn
Contact details
Dr. Antonio Schmandke
Working hours
full-time
Contract length
initially limited to July 31st, 2021 - extension possible
Payment, social benefits
according to TVöD Bund
Application deadline
31.01.2020
The DZNE is an equal opportunity employer. It is committed to employing disabled individuals and especially encourages them to apply.
---