The German Center for Neurodegenerative Diseases (DZNE) is a unique non-university research center which is dedicated to the subject dementia and all its areas, as well as other neurodegenerative diseases. The center compasses the full spectrum of fundamental research through population sciences to health care research. The DZNE stands for excellence in research and science management, translation of scientific results into practice, interdisciplinarity and internationalization. It is a research center within the Helmholtz Organization of German research centers. With over 1000 employees from 55 nations, spread over 10 sites, the DZNE is one of the national and international leading research centers in its research field.
Experienced postdoc (f/m/d) in Computer Science
Code: 1739/2019/11
PRECISE – Platform for Single Cell Genomics and Epigenomics
The PRECISE – Platform for Single Cell Genomics and Epigenomics is part of the German Center for Neurodegenerative Diseases (DZNE) and the LIMES (Life and Medical Sciences) Institute at the University of Bonn. PRECISE uses high throughput technologies such as liquid handling robots and next generation sequencing (NGS), to answer basic and translational scientific questions in the area of neurodegenerative diseases and immunology together with local, national and international collaboration partners. PRECISE, in collaboration with industrial partners, offers access to novel, cutting-edge computer architectures focusing on the memory centric approaches.
---
Your tasks
The successful candidate will be part of a team working on life science algorithms and computational approaches for Memory-Driven Computing to analyze next generation sequencing data and integrate NGS based datasets in a systems biology context. Key parts of the work include working with sparse data sets and developing novel algorithms that take advantage of PRECISE's highly parallel Memory-Driven Computing systems.
Requirements
PhD or equivalent in computer science or related fields.
Experience in computational biology, bioinformatics or biomathematics is a plus.
Knowledge and expertise in working with sparse data.
Solid experience in object-oriented software development, ideally with C++ and python.
Experience in parallel computing and in-memory approaches is of advantage.
Enthusiasm to work in a thriving academic research environment.
An interest to work in an international environment.
A collaborative attitude and the ability to work independently as well as in a team.
Excellent verbal and written communication skills in English.
We offer
Participation in a challenging research project
State of the art technologies to tackle important scientific and medical questions
A thriving interdisciplinary research environment at the DZNE
Fully established bioinformatics department
Memory-Driven Computing hardware resources
Close collaboration with industry partners and early access to novel developments
A position initially temporary limited to February 28th, 2021
Employment, payment and social benefits are determined by the Public Sector Collective Agreement (TVöD-Bund)
Applications (in English) should include a CV, a brief statement of research experiences and interests, a list of publications (if applicable) and two of the usual references.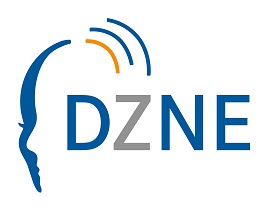 Site
Bonn
Contact details
Prof. Joachim Schultze
Working hours
full-time
Contract length
fixed-term
Payment, social benefits
according to TVöD Bund
Application deadline
January 15th, 2020
You will obtain special skills and knowledge for your scientific qualification. The DZNE is an equal opportunity employer. It especially welcomes and encourages disabled individuals to apply.
---