The German Center for Neurodegenerative Diseases (DZNE) is a unique non-university research center which is dedicated to the subject dementia and all its areas, as well as other neurodegenerative diseases. The center compasses the full spectrum of fundamental research through population sciences to health care research. The DZNE stands for excellence in research and science management, translation of scientific results into practice, interdisciplinarity and internationalization. It is a research center within the Helmholtz Organization of German research centers. With over 1000 employees from 55 nations, spread over 10 sites, the DZNE is one of the national and international leading research centers in its research field.
Technical Assistant (f/m/d)
Code: 1746/2019/12
A half-time Technical Assistant (e.g. MTA, BTA) position is available in a newly funded "Helmholtz Innovation Lab" in the Laboratory Automation Technologies (LAT) Facility at the DZNE in Bonn. The LAT is a Core Facility, which provides expertise and technologies for lab automation services within the DZNE.
---
Your tasks
The successful applicant will be involved in tasks such as microbiology, molecular biology work and optimization and running workflows in 96- and 384-plate format on automation platforms. You will be part of a three-person team establishing, documenting and running a complex new workflow involving molecular cloning, microbiology and cell culture work.
Requirements
Good molecular biology skills (PCR, Gel Electrophoresis, DNA/RNA isolation etc.)
Microbiology skills (transformation, colony picking, plasmid preparation)
Accurate and reproducible sample handling and corresponding documentation
Good Microsoft Excel skills
Interest in laboratory automation
Good communication and team-working skills
Good communication skills in English
High motivation to work in a new project team and to establish techniques together
We offer
The opportunity to utilize state-of-the-art equipment and facilities
Interdisciplinary project with physicians and industry partners in a new research field.
Employment, payment and social benefits are determined by the Public Sector Collective Agreement (Tarifvertrag für den öffentlichen Dienst – TVöD Bund)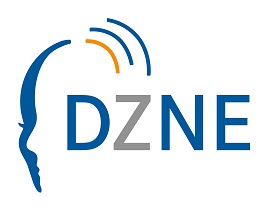 Site
Bonn
Contact details
Dr. Philip Denner
Working hours
part-time (50 %)
Contract length
2 years
Payment, social benefits
according to TVöD Bund
Application deadline
February 15th, 2020
The DZNE is an equal opportunity employer. It especially welcomes and encourages disabled individuals to apply.
---