The German Center for Neurodegenerative Diseases (DZNE) is a unique non-university research center which is dedicated to the subject dementia and all its areas, as well as other neurodegenerative diseases. The center compasses the full spectrum of fundamental research through population sciences to health care research. The DZNE stands for excellence in research and science management, translation of scientific results into practice, interdisciplinarity and internationalization. It is a research center within the Helmholtz Organization of German research centers. With over 1000 employees from 55 nations, spread over 10 sites, the DZNE is one of the national and international leading research centers in its research field.
Postdoctoral Researcher (f/m/d) in Frontotemporal Dementia and Amyotrophic Lateral Sclerosis Research
Code: 3049/2020/3
The goal of the research group "Molecular Neuropathology of Neurodegenerative Diseases" (Prof. Dr. Manuela Neumann) located at the DZNE site in Tübingen is to unravel the molecular mechanisms underlying frontotemporal dementia and amyotrophic lateral sclerosis, with specific emphasis on the role of TDP-43, FET proteins and C9orf72.
---
Your tasks
We are seeking a highly motivated and science-driven postdoctoral researcher to work on a project aimed at dissecting the role and regulation of posttranslational modifications in physiological TDP-43 functions and in disease pathogenesis (e. g. functional consequences on shuttling, aggregation or liquid-liquid phase separation). Promising modifications will also be tested for suitability as biomarker and drug target.
The project encompasses various molecular/cellular biology, biochemical and imaging approaches as well as generation of modification specific antibodies.
Requirements
Applicants should have a Ph.D. and background in neuroscience. Prior experiences in cellular and molecular biology, advanced fluorescence microscopy techniques, and protein biochemistry are highly desirable. Moreover, applicants should be fluent in English and possess good communication and team working skills.
We offer
An interesting and challenging task in a research center that works on the future topics of health research
An international environment characterized by a strong focus on science and research
A high potential for the individual development of our employees
Targeted personnel development
Employment, payment and social benefits are determined by the Public Sector Collective Agreement (Tarifvertrag für den öffentlichen Dienst – TVöD Bund).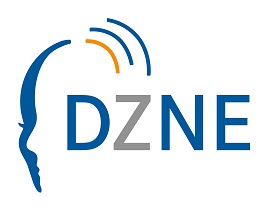 Site
Tübingen
Contact details
Prof. Dr. Manuela Neumann
Working hours
full-time
Contract length
2 years, extension possible
Payment, social benefits
according to TVöD Bund
Application deadline
The position is available immediately and will remain open until filled
You will obtain special skills and knowledge for your scientific qualification during your activities at the DZNE. The DZNE is an equal opportunity employer. It especially welcomes and encourages disabled individuals to apply.
---