The German Center for Neurodegenerative Diseases (DZNE) is a unique non-university research center which is dedicated to the subject dementia and all its areas, as well as other neurodegenerative diseases. The center compasses the full spectrum of fundamental research through population sciences to health care research. The DZNE stands for excellence in research and science management, translation of scientific results into practice, interdisciplinarity and internationalization. It is a research center within the Helmholtz Organization of German research centers. With over 1000 employees from 55 nations, spread over 10 sites, the DZNE is one of the national and international leading research centers in its research field.
Student research assistant – "studentische Hilfskraft" (f/m/d)
Code: 1783/2020/3
at the Core Facility for Laboratory Automation Technologies.
A position "Student research assistant", 39h/month is immediately available in the Core Facility for Laboratory Automation Technologies (LAT) at the DZNE in Bonn. The working time can be arranged freely during the normal working hours. Applicants for less then 39h/month are also welcome.
---
Your tasks
The student will help the staff of the LAT with routine work like instrument performance tests of the robotic platform. In particular, the successful applicant will take over maintenance procedures on labor equipment that is mandatory for running high-content-screening projects. The student will be responsible for regular refilling and stock holding of laboratory consumables.
Requirements
You are a bachelor/master student in biology, biotechnology, chemistry, engendering or related areas
You have a strong interest in lab automation technologies (pipettor, dispenser, robotic etc.)
You are an enthusiastic, reliable and autonomous worker with a technical affinity
Beneficial, but not mandatory is that you communicate and document in English
We offer an interdisciplinary working environment close to industrial operation and students planning a career in drug discovery or automation techniques are highly encouraged to apply.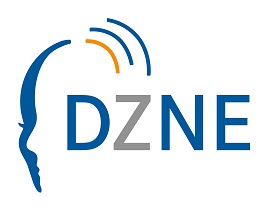 Site
Bonn
Contact details
Dr. Denner (phone: +49 228 43302 580)
Working hours
part-time
Contract length
fixed-term
Payment, social benefits
Application deadline
April 10th, 2020
The DZNE is an equal opportunity employer. It especially welcomes and encourages disabled individuals to apply.
---