The German Center for Neurodegenerative Diseases (DZNE) is a unique non-university research center which is dedicated to the subject dementia and all its areas, as well as other neurodegenerative diseases. The center compasses the full spectrum of fundamental research through population sciences to health care research. The DZNE stands for excellence in research and science management, translation of scientific results into practice, interdisciplinarity and internationalization. It is a research center within the Helmholtz Organization of German research centers. With over 1000 employees from 55 nations, spread over 10 sites, the DZNE is one of the national and international leading research centers in its research field.
PhD student (f/m/d)
Code: 2073/2020/3
Applications are invited for a PhD student to join the "Translational Brain Research" group and the largest Brain Bank in Germany at the Department of Neuropathology led by Prof. Jochen Herms (Ludwig-Maximilians-Universität): The research in our laboratory in Munich is focused on mechanisms of synapse loss in neurodegenerative and neuropsychiatric diseases. Using state-of-the-art in vivo two-photon imaging and electrophysiology techniques we are interested in understanding how synaptic plasticity is affected in transgenic mouse models of these diseases. Moreover, we validate our findings in human brain tissue and human iPS derived organoids using single cell transcriptomics, bioinformatics and machine learning paradigms.
---
Your tasks
The PhD project aims to understand early changes in synaptic protein synthesis in a mouse model of dementia in Parkinson`s disease. We aim to identify presynaptic changes in the regulation of protein production that alter synaptic function due to the aggregation of the synaptic protein a-synuclein. We intend to discover new synaptic targets for a preventive therapeutical intervention in order to stop synapse loss in time and to identify patients with Parkinsons`s disease at risk to develop dementia early on (Blumenstock S. et al. EMBO MolMed 2017 and Acta Neuropathologica 2019). The project is a close collaboration with the lab of E. Herzog in Bordeaux, France funded within the "Network of Centres of Excellence in Neurodegeneration (COEN)"
Requirements
Candidates with a Master degree in biological sciences (e.g. biochemistry, neuroscience, life science, biology) are encouraged to apply.
Applicants should be highly motivated with strong interest in neuroscience and should possess excellent communication skills in English.
Prior research experience in animal experiments, microscopy, or biochemistry is advantageous.
We offer
Research in an international and dynamic atmosphere and access to modern laboratory facilities
Job location is Munich, Germany
Excellent training for young scientists within the Graduate School of Systemic Neurosciences (GSN)
Employment, payment and social benefits are consistent with those at other research institutes
Contact for enquiries about the position
Prof. Dr. Jochen Herms
Ludwig-Maximilians-Universität & DZNE e.V.
Feodor-Lynen-Str. 17
81377 München
Telephone: +49 89 4400 46427
Interested candidates should send their applications including a CV with publication list, a brief summary stating research interests and the two of the usual references.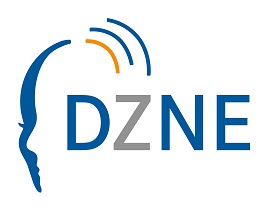 Site
Munich
Contact details
Prof. Dr. Jochen Herms (tel. +49 89 4400 46427)
Working hours
full-time
Contract length
2 years, extension possible
Payment, social benefits
consistent with those at other reserach institutes
Application deadline
May 15th, 2020
You will obtain special skills and knowledge for your scientific qualification. The DZNE is an equal opportunity employer. It especially welcomes and encourages disabled individuals to apply.
---