Das Deutsche Zentrum für Neurodegenerative Erkrankungen e. V. (DZNE) ist die einzige außeruniversitäre Forschungseinrichtung, die sich dem Thema Demenz und all seinen Facetten sowie weiteren neurodegenerativen Erkrankungen über das gesamte Spektrum der Grundlagenforschung über Humanstudien bis hin zu Pflege-/Versorgungsforschung widmet. Das DZNE steht dabei für Exzellenz in Forschung und Wissenschaftsmanagement, Translation von Forschungsergebnissen in die Anwendung, Interdisziplinarität und Internationalisierung. Es ist eine Einrichtung in der Helmholtz-Gemeinschaft Deutscher Forschungszentren. Mit über 1000 Beschäftigten aus 55 Nationen, auf10 Standorte verteilt, zählt das DZNE national wie auch international zu einer der führenden Forschungseinrichtungen auf seinem Forschungsgebiet.
Postdoctoral Researcher (f/m/d) on grid cell coding in preclinical Alzheimer's Disease
Code: 4042/2020/3
One Postdoc position is available in the Aging & Cognition research group, headed by Prof. Thomas Wolbers. This project – is funded by the CoEN initiative – is an exciting interdisciplinary collaboration with the groups of Mark Brandon (McGill University) and Ila Fiete (MIT). The overall aim is to characterise how computations in the entorhinal grid cell system are affected in early Alzheimer's disease (AD). Using a combination of cutting‐edge interactive virtual reality (VR) and ultra-high field neuroimaging, you will develop innovative VR paradigms and use computational models to generate novel predictions for altered spatial coding in preclinical AD. Importantly, the successful candidate will closely interact with the collaborating labs and will also be encouraged to work on translating the experimental findings into clinical tools.
In addition to hosting research dedicated 3T and 7T MRI scanners, the Magdeburg site of the DZNE, where the group is based, provides access to EEG, MEG, TMS and eye tracking systems. Furthermore, the Aging and Cognition lab has a range of cutting-edge VR setups, and it entertains a range of international collaborations. Finally, Magdeburg offers a unique intellectual environment, because spatial navigation is a core theme investigated across several animal and human research groups.
Your profile
For this position, excellent statistical and programming skills (e.g. in Python, R, Matlab) and strong interest in dementia and computational modelling are essential. A background in neuroimaging is a plus. You will be thorough, efficient, a good communicator, and enjoy working as part of an international and dynamic team. For further information about this unique opportunity, please email Thomas Wolbers (thomas.wolbers@dzne.de). To learn more about our research, please visit our website and follow us on Twitter.
We offer
The position is available initially for 2 years, with a strong intention to be extended for a considerably longer time. The position is available from 01 September 2020, but applications will be considered until the position is filled. You will obtain special skills and knowledge for your scientific qualification. Interested candidates should submit their applications including a CV, a letter stating research interests and two of the usual references.
Further reading
Lester, A., Moffat, S., Wiener, J.M., Barnes, C.A., & Wolbers, T. (2017). The Aging Navigational System. Neuron, 95(5), 1019–1035.
Stangl, M., Achtzehn, J., Huber, K., Dietrich, C., Tempelmann, C., & Wolbers, T. (2018). Compromised grid-cell-like representations in old age as a key mechanism to explain age-related navigational deficits. Current Biology, 28(7), 1108-1115.
Stangl, M., Kanitscheider, I., Riemer, M., Fiete, I.R. & Wolbers, T. (2020). Sources of path integration error in young and aging humans. Nature Communications.
---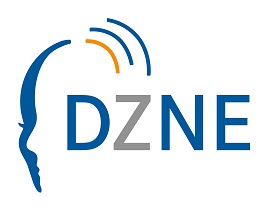 Standort
Magdeburg
Ihr Ansprechpartner
Prof. Dr. Thomas Wolbers
Stellenumfang
full-time
Befristung
2 years, extension possible
Vergütung
according to TVöD Bund
Bewerbungsfrist
The position is available from 01 September 2020, but applications will be considered until the position is filled
The DZNE is an equal opportunity employer. It especially welcomes and encourages disabled individuals to apply. To submit your application please visit:
---