The German Center for Neurodegenerative Diseases (DZNE) is a unique non-university research center which is dedicated to the subject dementia and all its areas, as well as other neurodegenerative diseases. The center compasses the full spectrum of fundamental research through population sciences to health care research. The DZNE stands for excellence in research and science management, translation of scientific results into practice, interdisciplinarity and internationalization. It is a research center within the Helmholtz Organization of German research centers. With over 1000 employees from 55 nations, spread over 10 sites, the DZNE is one of the national and international leading research centers in its research field.
Computer scientist (f/m/d) - B.A or equivalent education
Code: 1784/2020/3
to support our technology platforms in the area of image and data analysis.
You are confident on the Linux command line; you like to solve tricky technical
problems and you want to be part of an international team of
scientists and data scientists working on the development of new therapies
for Alzheimer's disease and other diseases?
Then we are looking for you. Many challenging tasks await you!
---
Your tasks
Development of Linux shell scripts and Python scripts to automate data analysis, copy operations and application of AI algorithms.
Implementation and monitoring of long-term calculations on Linux-based computing clusters and workstations.
Support/training/assistance of scientific staff in the use of image and data analysis software: Imaris, ImageJ, Huygens Deconvolution, Genedata Screener, Columbus, CellProfiler
Deployment: Installation of the software, the software developed in our group on the computers of the end users (Mac and Windows)
Maintenance/administration of Windows image analysis PCs
Maintenance/administration of the servers of various web services (Huygens Deconvolution, Genedata Screener, Columbus…)
Internal billing of the services
Documentation
Requirements
University degree (B.A.) in a subject related to computer science or alternatively training in a profession related to computer science and several years of sound professional experience
Programming knowledge in Linux Shell and Python
A high degree of service orientation
Interest in learning how to use various software packages for image and data analysis and training other employees in the use of these programs (ImageJ, CellProfiler, Imaris etc.)
Experience in the administration of Linux and Windows systems
Good language skills in English (required) and German (preferred)
We offer
An interesting and challenging task in a research center that works on the future topics of health research
An international environment characterized by a strong focus on science and research
A high potential for the individual development of our employees
Targeted personnel development
A full-time position, initially temporary limited to 2 years
Employment, payment and social benefits are determined by the Public Sector Collective Agreement (Tarifvertrag für den öffentlichen Dienst – TVöD Bund).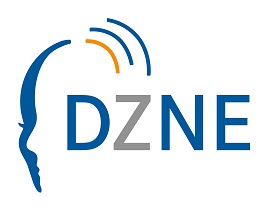 Site
Bonn
Contact details
Dr. Christoph Möhl
Working hours
Vollzeit, full-time
Contract length
zunächst 2 Jahre
Payment, social benefits
gemäß TVöD Bund
Application deadline
30.04.2020
The DZNE is an equal opportunity employer. It especially welcomes and encourages disabled individuals to apply.
---