The German Center for Neurodegenerative Diseases (DZNE) is a unique non-university research center which is dedicated to the subject dementia and all its areas, as well as other neurodegenerative diseases. The center compasses the full spectrum of fundamental research through population sciences to health care research. The DZNE stands for excellence in research and science management, translation of scientific results into practice, interdisciplinarity and internationalization. It is a research center within the Helmholtz Organization of German research centers. With over 1000 employees from 55 nations, spread over 10 sites, the DZNE is one of the national and international leading research centers in its research field.
Lead Unity Developer (f/m/d) - VR
Code: 4043/2020/4
Who we are and what we do:
Cognitive Neuroscience research on aging and dementia (www.wolberslab.net)
Aging and Cognition Research Group: Interdisciplinary research team including cognitive scientists, psychologists, biologists and physicists
Healthcare Research
---
Your tasks
Implement VR based 3D scientific experiments with Unity3D engine
Be responsible for the complete Software Development Process (virtual environment design, C# development, software testing, roll-out)
Explore with scientists the possibilities of the latest VR technologies (eye/motion tracking, measurement of biophysical markers etc.)
Manage and communicate with other team members to establish effective pipeline and integrate media assets
Design, build, and maintain efficient, reusable, and reliable code
Ensure the best possible performance, quality, and responsiveness of applications
Identify bottlenecks and bugs, and devise solutions to address and mitigate these problems
Help maintain code quality, organization, and automatization
Collaborate with professional gaming studios to develop game-based interventions
Requirements
Excellent knowledge of Unity, including experience with scripting C# (and/or C++), textures, animation, GUI styles, and user session management
Familiarity with level design and planning
Experience with game physics and particle systems
Strong understanding of object-oriented programming
Ability to constantly learn and stay in touch with evolving game standards and development technologies
Proficient knowledge of code versioning tools (Git, SVN)
Experience with Blender and Python will be a plus
Experience with 3D Modeling and Animation will be plus
Experience with MySQL is a plus
Experience in an academic research environment will be a plus
Fluent in English (German is a plus)
Reliability, flexibility, passion
We offer:
Join a dynamic research team on its way to understand and counteract cognitive decline in old age and dementia!
Full-time employment for 12 months, flexible working hours
More info: www.wolberslab.net
If you have further questions about this position please email Asema Hassan (asema.hassan@dzne.de). To apply please submit a CV, a short statement of interest (max. 200 words), and – if applicable – your portfolio or previous projects. All documents should be written in English.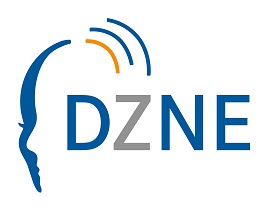 Site
Magdeburg
Contact details
Prof. Dr. Thomas Wolbers
Working hours
full-time
Contract length
1 year
Payment, social benefits
according to TVöD-Bund
Application deadline
20.05.2020
The DZNE is an equal opportunity employer. It especially welcomes and encourages disabled individuals to apply.
---