The German Center for Neurodegenerative Diseases (DZNE) is a unique non-university research center which is dedicated to the subject dementia and all its areas, as well as other neurodegenerative diseases. The center compasses the full spectrum of fundamental research through population sciences to health care research. The DZNE stands for excellence in research and science management, translation of scientific results into practice, interdisciplinarity and internationalization. It is a research center within the Helmholtz Organization of German research centers. With over 1000 employees from 55 nations, spread over 10 sites, the DZNE is one of the national and international leading research centers in its research field.
PhD student (f/m/d) 100 % or Postdoctoral Researcher (f/m/d) 65 %
Code: 9057/2020/4
Location: Rostock
The Implementation Neuroscience group aims to outline and elucidate the hurdles to implementing the knowledge gains of neuroscientific research into health care practice, and devise research, methods and actions to overcome them effectively. This program entails elements of clinical and translational research, leveraging on interdisciplinary collaborations.
---
Your tasks
PhD and post-doc tasks include all steps of scientific production: data collection, management, quality check, analysis, and contribution to interpretation; contribution to project management; literature review; writing scientific papers; active contribution to project design and grant proposal writing; presentation of results to national and international events.
Post-docs are expected to be more independent on data interpretation, project design and management, and writing.
Requirements
Master's degree (or equivalent) or PhD in Experimental Psychology, Neuropsychology, Neuroscience, Medicine (other similar fields, e.g. Psychobiology, are also eligible)
Interest in methodological aspects of research
Expertise in data analysis with statistical packages and scientific writing
Great precision, reliability and creativity
Capability of literature synthesis
Strong commitment to research
Proactive and collaborative attitude with multidisciplinary collaborators
Proficiency in English
We offer
An interesting and challenging task in a research center that works on the future topics of health research
An international environment characterized by a strong focus on science and research
A high potential for the individual development of our employees
Targeted personnel development
A part-time position (65 %) Postdoctoral Researcher, initially temporary limited to 2 years or a full-time PhD position (3 years)
Employment, payment and social benefits are consistent with those at other research institutes (PhD) or determined by the Public Sector Collective Agreement TVöD Bund (Postdoc)
Documents required:
Cover/motivation letter, CV, list of publications (if any), copy of the certificates of degrees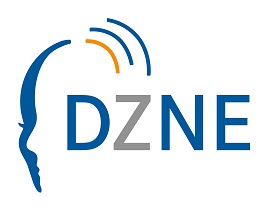 Site
Rostock/Greifswald
Contact details
Dr. Marina Boccardi
Working hours
full-time/part-time
Contract length
3 years/2 years
Payment, social benefits
Application deadline
26.05.2020
You will obtain special skills and knowledge for your scientific qualification during your activities at DZNE. The DZNE is an equal opportunity employer. It is committed to employing disabled individuals and especially encourages them to apply.
---