The German Center for Neurodegenerative Diseases (DZNE) is a unique non-university research center which is dedicated to the subject dementia and all its areas, as well as other neurodegenerative diseases. The center compasses the full spectrum of fundamental research through population sciences to health care research. The DZNE stands for excellence in research and science management, translation of scientific results into practice, interdisciplinarity and internationalization. It is a research center within the Helmholtz Organization of German research centers. With over 1000 employees from 55 nations, spread over 10 sites, the DZNE is one of the national and international leading research centers in its research field.
Research specialist / Technical Assistant (f/m/d) – BTA/MTA
Code: 8024/2020/5
The group's focus is on developing cell-based models, using innovative stem-cell-based technologies, for the study of retinal diseases. The person chosen for this position will be an important member of the research group, involved in all aspects of the group's experimental research. His or her duties as research specialist for stem cell-based retina research will include both routine tasks and project-based work carried out under his or her own responsibility, including expansion of pluripotent stem cells; production of retinal cells and organoids; and execution, analysis and documentation of experiments.
---
Your tasks
You trained as a BTA/MTA or hold a BSc/MSc/Diplom/PhD degree in cell biology
You have relevant experience with cell-culture technologies, in particular work with primary cells, (pluripotent) stem cells or organoid systems
You have knowledge in microscopy and image analysis
Ideally, you have experience in laboratory organization and in the area of developmental biology /neuroscience research
You have good English skills
You are highly motivated, able to work independently, enjoy working
Requirements
An interesting, challenging position in a research institution that pursues cutting-edge health research, working in a highly international scientific environment
Extensive space and freedom for our employees' personal development and growth
Targeted human resources development
Employment, payment and social benefits are determined by the Public Sector Collective Agreement (Tarifvertrag für den öffentlichen Dienst – TVöD Bund).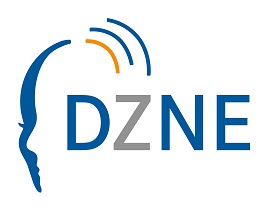 Site
Dresden
Contact details
Dr. Mike Karl
Working hours
full-time
Contract length
Payment, social benefits
according to TVöD Bund
Application deadline
30.06.2020
The DZNE is an equal opportunity employer. It especially welcomes and encourages disabled individuals to apply.
---