The German Center for Neurodegenerative Diseases (DZNE) is a world-leading internationally oriented research center, committed to discovering new approaches to prevent and treat neurodegenerative diseases. To this end, researchers at ten DZNE sites across Germany pursue a translational and interdisciplinary strategy comprising five interconnected areas: fundamental research, clinical research, health care research, population health science, and systems medicine. www.dzne.de
PhD position Neuroimaging (f/m/d)
Code: 1824/2020/6
PhD position (f/m/d) in Assessment of structural and functional connectivity measures from ongoing neurodegenerative cohort studies to develop Neuroimaging markers
---
Your tasks
You are working in an interdisciplinary team in Bonn focused on Clinical Research. Clinical research at the DZNE aims to investigate causes and preclinical biomarkers of neurodegenerative diseases, and to study normal and pathological brain structure and function in neurodegenerative diseases. To this end the team, led by Prof. Thomas Klockgether, Director of Clinical Research of the DZNE is currently establishing several clinical studies including MR-imaging in a multi-center and single site setting. The study facility in Bonn will encompass state-of-the art apparatus including 3T MRI scanners (Siemens Skyra) as well as a 7T MRI Scanner, advanced bio-banking program and large data storage and computational resources.
We invite applications for a PhD project on multimodal brain imaging in Neurodegenerative Diseases (e.g. spinocerebellar ataxia, Alzheimer, Frontotemporal Degeneration) in the Clinical Research Group at the German Center of Neurodegenerative Diseases, DZNE, and Bonn, Germany.
Within the framework of multicenter studies the project aims to implement quantitative estimation methods to extract structural and functional features of Neurodegenerative Diseases (e.g. Alzheimer's and FTD) in the human brain. This advanced approach will help in identifying the possible biomarkers through implementing the machine learning methods. Interested candidates are encouraged to involve from feature extraction to implement quantitative computational methods in machine learning and optimize them in Neurodegenerative cohorts.
Requirements
We are looking for highly motivated candidates with a Master's degree (or equivalent) in neuroscience, psychology, biomedical engineering, or a related field, and with a strong interest in neurodegenerative diseases. Proficiency in English is expected; programming skills in MATLAB and python. Candidate should have experience in quantitative methods to analyze structural and functional data and Interest in machine learning tools and their implementation in identification of pathology specific biomarkers. Demonstrable interest in statistical methods, strong analytical skills, ability for independent and critical thinking, and excellent communication and writing skills in the English language are a prerequisite. Creative, highly motivated and team-oriented candidates, who dare to take initiative and enjoy working in a fast-growing, dynamic research environment in an internationally oriented biomedical institution, are strongly encouraged to apply.
We offer
An interesting and challenging task in a research center that works on the future topics of health research
An international environment characterized by a strong focus on science and research
A high potential for the individual development of our employees
Targeted personnel development
A full-time position, initially temporary limited to 3 years extension possible
Job location is Bonn, Germany
Common language at work is English or German
Employment, payment and social benefits are consistent with those at other research institutes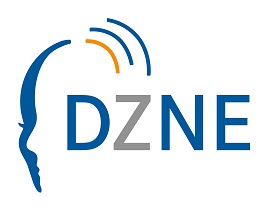 Site
Bonn
Contact details
Dr. Annika Spottke
Working hours
full-time
Contract length
3 years, extension possible
Payment, social benefits
consistent with those at other research institutes
Application deadline
23.07.2020
You will obtain special skills and knowledge for your scientific qualification during your activities at DZNE. The DZNE is an equal opportunity employer. The DZNE especially welcomes and encourages disabled individuals to apply.
---