The German Center for Neurodegenerative Diseases (DZNE) is a unique non-university research center which is dedicated to the subject dementia and all its areas, as well as other neurodegenerative diseases. The center compasses the full spectrum of fundamental research through population sciences to health care research. The DZNE stands for excellence in research and science management, translation of scientific results into practice, interdisciplinarity and internationalization. It is a research center within the Helmholtz Organization of German research centers. With over 1000 employees from 55 nations, spread over 10 sites, the DZNE is one of the national and international leading research centers in its research field.
PhD student (f/m/d)
Code: 1832/2020/7
Place of work: Rostock
In the context of demographic aging, the research group "Demographic Studies", led by Prof. Gabriele Doblhammer in Rostock, focuses on temporal trends, determinants and risk factors of neurodegenerative diseases and cognitive impairments as well as multimorbidity, mortality and care needs related to neurodegenerative diseases. To strengthen our team, we are looking for a PhD student.
---
Your tasks
Research into temporal trends, determinants and risk factors of neurodegenerative diseases, especially dementia and Parkinson's disease, cognitive impairments, multimorbidity and care needs
Conception, implementation, evaluation and publication of social science and epidemiological studies using modern statistical methods
Processing and analysis of process-produced data from statutory health insurance companies as well as epidemiological and social science data surveys such as GSOEP or SHARE
Requirements
Successful candidates have a master's degree (or equivalent) in the field of demography, social sciences, epidemiology, public health, mathematics, computer science, statistics or economics with at least good results
Demonstrable interest in demographic, epidemiological and statistical methods (uni- and multivariable analyzes, survival models)
Programming skills in statistical programming languages such as Stata, R, SAS or Python
Excellent communication and writing skills in German and English
We offer
An interesting and challenging task in a research center that works on the future topics of health research.
Excellent career development opportunities for our employees. You will obtain special skills and knowledge for your scientific qualification during your activities at DZNE.
The successful candidate will be directly supervised by Prof. Dr. Doblhammer, and support and mentoring will be available at every step along the way. Training in general scientific methods, more specialized methods employed by the research unit, and scientific writing will be provided.
A PhD appointment of initially 3 years with the possibility of extension
Job location is Rostock, Germany
Employment, payment and social benefits are consistent with those at other research institutes
The PhD candidate can be registered as a PhD student at the University of Rostock
Applications should contain the following documents:
A detailed Curriculum Vitae
A cover letter with research interest
We are looking forward to your application!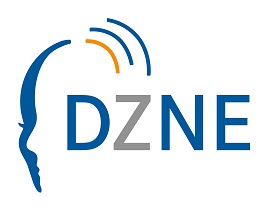 Site
Rostock/Greifswald
Contact details
Prof. Dr. Doblhammer-Reiter
Working hours
full-time
Contract length
3 years, extension possible
Payment, social benefits
consistent with those at other research institutes
Application deadline
August 9th, 2020
The DZNE is an equal opportunity employer. It is committed to employing disabled individuals and especially encourages them to apply.
---