The German Center for Neurodegenerative Diseases (DZNE) is a world-leading internationally oriented research center, committed to discovering new approaches to prevent and treat neurodegenerative diseases. To this end, researchers at ten DZNE sites across Germany pursue a translational and interdisciplinary strategy comprising five interconnected areas: fundamental research, clinical research, health care research, population health science, and systems medicine. www.dzne.de
Postdoctoral Researcher (f/m/d); Co-lead Monogenic Disease Data Analysis Group
Code: 3050/2020/7
The Global Parkinson's Genetics Program (GP2) (https://parkinsonsroadmap.org/gp2/) is an ambitious five-year program to genotype >150,000 volunteers and families around the world to further understand the genetic architecture of Parkinson's disease (PD) using cutting-edge techniques to generate and analyse data of samples from Africa, Asia, Europe, and the American continent.
The GP2 efforts will transform our understanding of the genetic basis of PD across diverse populations, including those currently underserved in research, thereby addressing a large gap in our knowledge of PD. The resulting genome sequencing data will provide new biological understanding, greater genetic resolution, better disease risk profiles, and data-driven insights into the full spectrum of PD. GP2 will also provide training and resources to a broad, diverse base of scientists and clinicians around the globe. GP2 is the first resource project from Aligning Science Across Parkinson's program (ASAP) (https://www.michaeljfox.org/asap-initiative), who have developed an ambitious roadmap to tackle key scientific challenges in PD by supporting meaningful, multidisciplinary collaboration; generating research-enabling resources; and democratizing data. GP2 is committed to Open Science and all underlying data, analytical processes, and results from GP2 will be made available to the research community as quickly as possible, with minimal barriers to access and use.
---
Your tasks
The group of Prof. Peter Heutink leads the data analysis of short and long read Whole Genome Sequencing for GP2 focussing on thousands of PD families from around the world. You will be the co-lead of the monogenic data analysis group and coordinate the data analysis on all collected families for our discovery efforts of novel disease-causing genes and mutations. You will be using short and long read WGS data for the generation of population specific reference genomes, variant identification and annotation, co-segregation and burden analysis. You will be supported by an additional data scientist on site and work closely with our partners from all over the world, play an active role in our global trainee program and supervise visiting trainee or trainees doing their PhD at DZNE Tübingen. You will interact closely with senior scientists of the Monogenic hub.
Requirements
We are seeking a highly motivated and science-driven postdoctoral researcher with demonstrable skills in the analysis and management of whole genome sequencing data and a background in human genetics. The successful candidate will have excellent communication and leadership skills and is a true team player. The project is available initially for three years-contract with the strong intention to extend to the full five year duration of GP2.
We offer
An interesting, challenging and essential role in a truly international and leading consortium on PD.
An international environment characterized by a strong focus on science and research
A high potential for the individual development of our employees
Targeted personnel development
Employment, payment and social benefits are determined by the Public Sector Collective Agreement (Tarifvertrag für den öffentlichen Dienst – TVöD Bund).
Application
Applications should contain the following documents (in English):
A detailed Curriculum Vitae
A motivation letter, including a brief description of past research experience and future interests
Copies of degrees
At least two references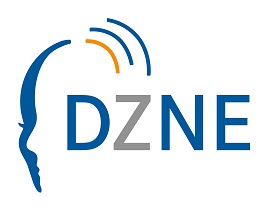 Site
Tübingen
Contact details
Prof. Dr. Peter Heutink
Working hours
full-time
Contract length
3 years, extension possible
Payment, social benefits
according to TVöD Bund
Application deadline
February 28th, 2021
You will obtain special skills and knowledge for your scientific qualification during your activities at DZNE. The DZNE is an equal opportunity employer. It is committed to employing disabled individuals and especially encourages them to apply
---