The German Center for Neurodegenerative Diseases (DZNE) is a world-leading internationally oriented research center, committed to discovering new approaches to prevent and treat neurodegenerative diseases. To this end, researchers at ten DZNE sites across Germany pursue a translational and interdisciplinary strategy comprising five interconnected areas: fundamental research, clinical research, health care research, population health science, and systems medicine. www.dzne.de
Research Technician or Associate (MTA/BTA/CTA) (f/m/d) 50 %
Code: 100025/2020/9
---
Your tasks
The research group of Dragomir Milovanovic (Molecular Neuroscience) aims to understand: How is the spatial organization of organelles and macromolecules regulated in the crowded environment of the cytosol at the nerve terminal? We hypothesize that the presence of intrinsically disordered regions (IDRs)–low amino acid complexity sequences that do not fold into any stable secondary or tertiary structure—plays an essential role in balancing the solubility with the spatial patterning. Many proteins involved in the synaptic vesicle recycling contain long IDRs. The Molecular Neuroscience lab is located at the vibrant Charité Cross Over Campus in Berlin.
Your tasks
General:
Oversee efficient organization of the lab.
Maintain supply of consumables and fine reagents, organize and develop rational storage of inventories.
Oversee shipment and receipt of experimental reagents, keep appropriate records, reconcile orders and coordinate flow of material transfer agreements.
Specific:
Perform molecular techniques (PCR, agarose gels, sequencing, cloning, site-directed mutagenesis).
Basic protein purification techniques (e.g., size exclusion-, affinity-, ion exchange-chromatography).
Aliquot laboratory reagents (e.g., DNase, Pen/Strep, FBS, PDL, Glutamine, Glutamax).
Grow or expand and freeze certain cell lines (maintain secondary cell line library).
Plasmid archive entry and maintenance.
Experience with SDS-PAGE gels, Native Gels, Western Blots.
Requirements
We are looking for a Research Technician or Associate with an interest in neuroscience of health and disease. The successful candidate should hold a degree as Research Technician (MTA/BTA/CTA) or equivalent and should have excellent experimental and professional skills, such as:
Good organizational and communication skills
Self-motivated with strong interest in team work
Some experience with computers and possibly computer databases
Needs to be open for learning new techniques
We offer
An interesting and challenging task in a research center that works on the future topics of health research
An international environment characterized by a strong focus on science and research
A high potential for the individual development of our employees
Targeted personnel development
Employment, payment and social benefits are determined by the Public Sector Collective Agreement (Tarifvertrag für den öffentlichen Dienst – TvöD)
A position available starting from January 2021, temporary limited to 1 year
You will obtain special skills and knowledge for your scientific qualification during your activities at DZNE.
Application should include:
1. Cover Letter emphasizing the motivation, suitability for the position, and future plans
2. Detailed Curriculum Vitae
3. University and/or Fachhochschule Transcripts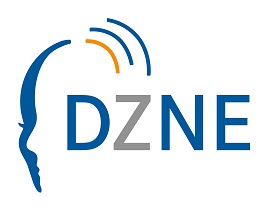 Site
Berlin
Contact details
Dr. Dragomir Milovanovic
Working hours
part-time (50 %)
Contract length
1 year, extension possible
Payment, social benefits
according to TVöD-Bund
Application deadline
10.10.2020
The DZNE is an equal opportunity employer. It is committed to employing disabled individuals and especially encourages them to apply. For any specific question and informal inquiries, feel free to reach out to dragomir.milovanovic@dzne.de.
---