The German Center for Neurodegenerative Diseases (DZNE) is a world-leading internationally oriented research center, committed to discovering new approaches to prevent and treat neurodegenerative diseases. To this end, researchers at ten DZNE sites across Germany pursue a translational and interdisciplinary strategy comprising five interconnected areas: fundamental research, clinical research, health care research, population health science, and systems medicine. www.dzne.de
Bioinformatician (f/m/d)
Code: 1851/2020/9
Population Health Sciences is one of the major scientific areas of the German Center for Neurodegenerative Diseases (DZNE) in Bonn, Germany.
We study determinants and biomarkers of normal and pathological mental and physical health function over the adult life course, with a special emphasis on neurodegenerative diseases and ageing. The research is led by Prof. Monique M.B. Breteler, Director of Population Health Sciences, and is primarily based on the Rhineland Study. This prospective population-based cohort study will include up to 20,000 people aged 30 years and over, run for decades, and emphasizes brain-related outcomes. Study facilities encompass two fully operational examination centers equipped with state-of-the art apparatus including robotics for blood handling and analysis, advanced bio-banking facilities, dedicated 3T MRI scanners and large data storage and computational resources.
We are looking for a Bioinformatician to support, coordinate and further develop both ongoing and future multi-omics research projects within the Rhineland Study.
---
Your tasks
Deep endophenotyping is a core element of the Rhineland Study and includes gathering of extensive 'omics' data on every individual participant, including detailed data on genomics, epigenomics, transcriptomics, metabolomics, lipidomics, proteomics as well as the microbiome. Processing and integration of the individual-level 'omics' data is essential for linking these data to information on many clinical (endo)phenotypes collected within the framework of the Rhineland Study. As a bioinformatician you will be responsible for the management and further development of the multi-omics platform of the Rhineland Study, and thus play a key role in supporting the many research projects involving 'omics' data. Besides local studies, these also include collaborations in various large international consortia. In addition, you will be offered the opportunity to develop your own research focus using the Rhineland Study data.
Your tasks
Supervision of acquisition and processing of data (including genotyping arrays, DNA/RNA sequencing and metabolomics data)
Supervision of graduate and PhD students
Analysis of data and preparation of manuscripts for publication in peer-reviewed journals
Maintaining contact with our internal and external academic and industrial partners
Preparation of grant applications
The team
You will work as part of a large international team of scientists within the section of Population Health Sciences of the German Centre for Neurodegenerative Diseases. The team members have diverse backgrounds, ranging from epidemiology, psychology, biology and medicine to bioinformatics and machine learning. In addition, you will have ample opportunity to interact and collaborate with many other scientists (including other bioinformaticians) working at the German Center for Neurodegenerative Diseases and the University of Bonn.
Requirements
We are looking for a highly talented, motivated, and ambitious researcher with good social skills. The successful candidate holds a PhD degree in computational biology, molecular biology, (bio)medical sciences or a related discipline and has extensive experience in bioinformatics and large-scale multi-omics projects, including genomics, epigenomics, transcriptomics and/or metabolomics. Demonstrable interest in quantitative research, strong analytical skills, ability for independent and critical thinking, leadership capabilities and excellent communication and writing skills in the English language are a prerequisite.
We offer
Interesting and challenging work on the forefront of health research
Working in an international and interdisciplinary team to address pressing health issues related to aging
A high potential for the development of own research profile
The position is initially limited to two years with the possibility of extension
Job location is Bonn, Germany. Common languages at work are English and German.
Employment, payment and social benefits are determined by the Public Sector Collective Agreement (Tarifvertrag für den öffentlichen Dienst – TVöD Bund)
Please upload your application including cover letter, CV, relevant transcripts and three references IN A SINGLE FILE.
References may be taken up as part of the candidate selection and prior to interview. Applicants who do not wish referees to be contacted without prior notice and consent should make this explicitly clear in their application.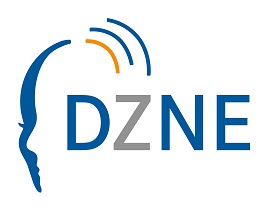 Site
Bonn
Contact details
Prof. Dr. Monique Breteler
Working hours
full-time
Contract length
2 years, extension possible
Payment, social benefits
according to TVöD-Bund
Application deadline
30.11.2020
The DZNE is an equal opportunity employer. It is committed to employing disabled individuals and especially encourages them to apply.
---