The German Center for Neurodegenerative Diseases (DZNE) is a world-leading internationally oriented research center, committed to discovering new approaches to prevent and treat neurodegenerative diseases. To this end, researchers at ten DZNE sites across Germany pursue a translational and interdisciplinary strategy comprising five interconnected areas: fundamental research, clinical research, health care research, population health science, and systems medicine. www.dzne.de
PhD Candidate (f/m/d) in Epidemiology and/or Data Science
Code: 1861/2020/10
Population Health Sciences is one of the major scientific areas of the German Center for Neurodegenerative Diseases (DZNE). We are located in Bonn, Germany, where we study determinants and biomarkers of normal and pathological mental and physical health over the adult life course, with a special emphasis on neurodegenerative and other age-related diseases. The research is led by Prof. Monique M.B. Breteler, Director of Population Health Sciences, and is primarily based on data from the Rhineland Study. This population-based cohort study emphasizes deep-phenotyping and will include up to 20,000 people aged 30 years and over. Core data collection encompasses extensive structural and functional brain imaging, cognitive and behavioral assessments, cardiovascular investigations, sensory systems assessments, information on life style including physical activity and fitness, nutrition, mental health, other medical history, medication intake, and collection of biomaterials. Data from the first 6000 participants are available for analysis and include state-of-the-art genetic and molecular phenotyping (metabolomic, lipidomic, microbiomic, genomic, epigenomic and transcriptomic data).
---
Your tasks
We are looking for enthusiastic and ambitious young researchers to work on own and collaborative research projects within the core research areas of the Rhineland Study.
Participation in study design, data acquisition (supervision) and data processing (QC) within the Rhineland Study
Data analysis and preparation of manuscripts for publication in scientific journals
Active participation in national and international conferences
The team
You will work as part of a large international team of scientists within the section of Population Health Sciences of the DZNE. The team members have diverse backgrounds, ranging from epidemiology, medicine, psychology, and biology to statistics, bioinformatics and machine learning. In addition, you will have ample opportunity to interact and collaborate with many other scientists working at the DZNE and the University of Bonn, as well as with our national and international collaboration partners.
Requirements
Applicants should hold an excellent master's degree in epidemiology, medicine, biomedical sciences, data science, computational biology, or a related discipline. Experience in epidemiological research or large-scale clinical studies is an advantage. Demonstrable interest in quantitative research, the possession of strong data analytical skills, the ability for independent and critical thinking and excellent communication and writing skills in the English language are a prerequisite.
We offer
Interesting and challenging work on the forefront of health research
Working in a highly interdisciplinary and international team to address pressing health issues related to aging
Support and mentoring at every step along the way
We actively encourage and support our employees' personal development and growth
The PhD position will be integrated into the Bonn International Graduate School of Clinical and Population Science and further training in epidemiological, statistical and computational methods will be provided as needed
The position is initially limited to three years with the possibility of extension
Job location is Bonn, Germany. Common languages at work are English and German
Employment, payment and social benefits are consistent with those at other research institutes
Please upload your application including a cover letter stating your motivation and research interests, CV, relevant transcripts and three references via the link below.
References may be taken up as part of the candidate selection and prior to interview. Applicants who do not wish referees to be contacted without prior notice and consent should make this explicitly clear in their application.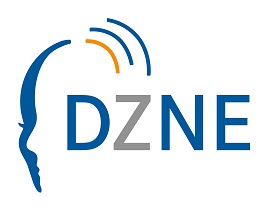 Site
Bonn
Contact details
Prof. Dr. Breteler
Working hours
full-time
Contract length
3 years, extension possible
Payment, social benefits
consistent with those at other reserach institutes
Application deadline
November 11th, 2020
You will obtain special skills and knowledge for your scientific qualification during your activities at DZNE. The DZNE is an equal opportunity employer. It is committed to employing disabled individuals and especially encourages them to apply.
---