The German Center for Neurodegenerative Diseases (DZNE) is a world-leading internationally oriented research center, committed to discovering new approaches to prevent and treat neurodegenerative diseases. To this end, researchers at ten DZNE sites across Germany pursue a translational and interdisciplinary strategy comprising five interconnected areas: fundamental research, clinical research, health care research, population health science, and systems medicine. www.dzne.de
Postdoctoral Researcher (f/m/d) in Translational Alzheimer's Disease Research
Code: 1860/2020/10
The Neurovascular Diseases Laboratory led by Prof. Gabor Petzold aims to understand how alterations in glial activity (astrocytes and microglia) as well as vascular changes contribute to diseases such as Alzheimer's disease (AD), vascular dementia and stroke. We use techniques such as in vivo deep-brain two-photon microscopy in behaving mice, multi-omics approaches, transgenic manipulation, electrophysiology and deep behavioral phenotyping in disease models to identify, characterize and modulate novel therapeutic targets.
---
Your tasks
We are looking for an enthusiastic and highly motivated individual with a PhD, MD or MD/PhD degree (or in the final stages of submitting their PhD) to join our group as a postdoctoral researcher for at least two years. The focus of this position will be to molecularly, functionally and behaviorally characterize the role of newly identified glial calcium signaling targets in mouse models of AD.
Requirements
The applicant should ideally have a strong expertise in intravital two-photon imaging and complex behavioral analyses. A good track record in large-scale calcium imaging data analysis is essential. Fluency in English, excellent communication skills, and the ability to work in a multicultural international environment are required.
We offer
The DZNE in Bonn offers an excellent scientific infrastructure with state of the art research facilities. Team members will benefit from an international, collaborative environment alongside other labs focusing on systems neuroscience and neurodegenerative disorders, both within the institute and at neighbouring university departments. Postdocs in the lab will receive extensive scientific training and will additionally be provided with opportunities for career development at the DZNE Career Centre. Salary and social benefits will be determined by the Public Sector Collective Agreement (Tarifvertrag für den öffentlichen Dienst – TVöD Bund). The position is available immediately and initially for 2 years (with the possibility for extension).
We are looking forward to your application consisting of a cover letter stating your motivation and research interests, a CV with publication list, as well as two of the usual references. Interviews will first be conducted via video conference, followed by a possible on-site visit to Bonn. Applications will be considered until the position is filled. For further information and informal enquiries, please contact gabor.petzold@dzne.de. Applications should include a cover letter stating research experience and interests and the motivation to work on this project, the applicant's CV and two references.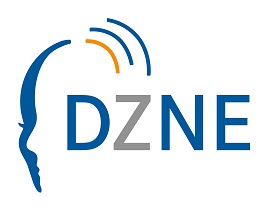 Site
Bonn
Contact details
Prof. Dr. Gabor Petzold
Working hours
full-time
Contract length
2 years
Payment, social benefits
according to TVöD-Bund
Application deadline
November 13th, 2020
You will obtain special skills and knowledge for your scientific qualification during your activities at DZNE. The DZNE is an equal opportunity employer. It is committed to employing disabled individuals and especially encourages them to apply.
---