The German Center for Neurodegenerative Diseases (DZNE) is a world-leading internationally oriented research center, committed to discovering new approaches to prevent and treat neurodegenerative diseases. To this end, researchers at ten DZNE sites across Germany pursue a translational and interdisciplinary strategy comprising five interconnected areas: fundamental research, clinical research, health care research, population health science, and systems medicine. www.dzne.de
PhD-student (f/m/d) in the group "Metabolic Changes in Neurodegeneration"
Code: 6014/2020/10
The Roselli lab, currently part of the German Center for Neurodegenerative Diseases in Ulm (Research group Metabolic Changes in Neurodegeneration) and of the Department of Neurology-Ulm University (Systems Neurology Laboratory), involves about 20 members, from post-doc to master student level, from all over the world, involved in projects on neurodegeneration, traumatic brain injury, gene therapy, basic neurobiology. The Roselli lab has received funding from the German Science Foundation (multiple projects currently funded), the ERANET initiative, the Thierry Latran Foundation, the Radala/Frick Foundation and several industrial partners. In the last few years the Roselli lab has published papers in Journal of Experimental Medicine, Life Science Alliance, EMBO journal, Autophagy, Elife, and several others. More information on the Roselli lab activities and publications can be found on the lab website: https://francescoroselli.wixsite.com/rosellilab
The position is funded by the German Science Foundation (DFG) for 3 years (with potential for renewal). The project is developed in cooperation with the laboratory of Prof. Daniel Zytnicki in Paris, under the prestigious DFG-ANR joint funding scheme. As such, the Zytnicki lab is also recruiting a phd student.
---
Your tasks
The project "Restoration of excitation/inhibition balance to modulate motoneuron degeneration in ALS" and deals with synaptic mechanisms leading to excess or insufficient excitation as the factor driving motoneuron vulnerability in ALS. In the course of the PhD, the student will employ multiple ALS mouse models, human spinal cord samples, advanced viral vectors, chemogenetics, nanobodies and spinal cord surgery. The Zytnicki lab in Paris will contribute the expertise on in vivo motoneuron/spinal cord electrophysiology. We also provide training on soft skills (presentation, paper and grant writing), networking opportunities and international exposure.
Requirements
The position is open to applicants with a master degree in biology, medicine, veterinary medicine, chemistry or equivalent with a final grade < 2.0 (normalized to the German scoring system). Previous experience in neurodegeneration and/or spinal cord is a plus. Fluency in English is a prerequisite.
We offer
Working in an international team within a stimulating research environment and with very well equipped laboratories
An international environment characterized by a strong focus on science and research
A high potential for the individual development of our employees
Targeted personnel development
A full-time position, initially temporary limited to 3 years
Employment, payment and social benefits are consistent with those at other research institutes
Application files: CV, Motivation letter, Bachelor and Master qualifications, Reference letters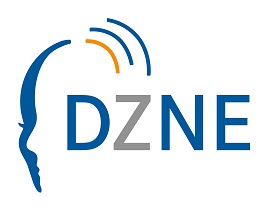 Site
Ulm
Contact details
Herr Daniel Preiß
Working hours
full-time
Contract length
3 years
Payment, social benefits
consistent with those at other research institutes
Application deadline
15.11.2020
You will obtain special skills and knowledge for your scientific qualification at DZNE. The DZNE is an equal opportunity employer. It is committed to employing disabled individuals and especially encourages them to apply.
---