The German Center for Neurodegenerative Diseases (DZNE) is a world-leading internationally oriented research center, committed to discovering new approaches to prevent and treat neurodegenerative diseases. To this end, researchers at ten DZNE sites across Germany pursue a translational and interdisciplinary strategy comprising five interconnected areas: fundamental research, clinical research, health care research, population health science, and systems medicine. www.dzne.de
Senior Scientist for the Coordination of the Rhineland Study (f/m/d)
Code: 1867/2020/10
Population Health Sciences is one of the major scientific areas of the German Center for Neurodegenerative Diseases (DZNE) in Bonn, Germany. We study determinants and biomarkers of normal and pathological mental and physical health function over the adult life course, with a special emphasis on neurodegenerative diseases and ageing. The research is led by Prof. Monique M.B. Breteler, Director of Population Health Sciences, and is primarily based on the Rhineland Study. This prospective population-based cohort study will include up to 20,000 people aged 30 years and over. Core data collection encompasses extensive structural and functional brain imaging, cognitive and behavioral assessments, cardiovascular investigations, sensory systems assessments, information on lifestyle including physical activity and fitness, nutrition, mental health, other medical history, medication intake, and collection of biomaterials. Two examination centers are available for this purpose, each equipped with state-of the art facilities for comprehensive health examinations, including magnetic resonance imaging (MRI), the access to a modern biobank and large data storage and computing capacities. Data from the first 6,000 participants are available for analysis and include state-of-the-art genetic and molecular phenotyping (metabolomic, lipidomic, microbiomic, genomic, epigenomic and transcriptomic data). Further information on the Rhineland Study can be found at www.rheinland-studie.de
---
Your tasks
The job holder has a key position within the organizational structure of the Rhineland Study. (S)he closely cooperates with the Scientific Director and the administrative head of the Rhineland Study in managing all regular activities in the study centers. (S)he is supported by the leading study assistants and constitutes an important link between the team of scientists, the study centers personnel, contact and invitation management, communication and marketing, and data management and IT. As a member of the management team of the Rhineland Study (s)he is actively involved in the development of strategies and implementation of processes.
It is possible to establish an own research line within the Rhineland Study as part of the position.
You are responsible for ensuring the scientific quality of data collection, including quality control and quality assurance.
You organize the personnel recruitment and participate in interviews together with the leading study assistants and the administrative head of the Rhineland Study.
You are responsible for the operational instruction of the center personnel including training and certification programs.
You oversee the recruitment of study participants for the Rhineland Study together with Contact Management as well as Communication and Marketing.
You actively participate in the content planning, implementation as well as monitoring of processes in the centers.
You carry out scientific research projects independently, contribute proactively to securing additional funds (grants) and assist with the implementation of new projects and collaborations. In addition, you actively participate in communicating and disseminating research results (write manuscripts for peer-review publications, presentations, stakeholder engagement).
Requirements
You have a PhD or MD/PhD in epidemiology, medicine, health sciences, psychology, biology or related discipline
You have several years of work experience in planning, implementing and monitoring epidemiological studies or large-scale clinical trials
You combine assertiveness and high social competence with excellent coordination and organizational skills, and enjoy working in an interdisciplinary setting
You have management and leadership experience and communicate effectively with people from diverse backgrounds
You are solution-oriented, committed, and take responsibility
Demonstrated track record of scientific productivity including publications and presentations
Ability to work both independently and as part of a team
Ability to set priorities, meet deadlines and manage multiple tasks simultaneously
You have excellent knowledge of German and English, both spoken and written
We offer
Work in an interdisciplinary and dynamic team and participation in an exciting research project with a long-term perspective
Involvement in all aspects of conducting and managing research
Employment, payment and social benefits are determined by the Public Sector Collective Agreement (Tarifvertrag für den öffentlichen Dienst (TVöD Bund)
The position is initially limited to two years. It is possible and desired to offer a permanent contract of employment subsequently
(Important: Please ensure that your application comprises one pdf file only!)
For questions regarding the position, please contact Prof. Dr. Dr. Monique M.B. Breteler at population-research@dzne.de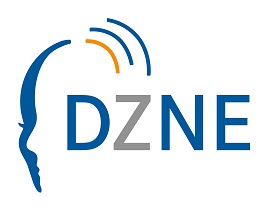 Site
Bonn
Contact details
Prof. Dr. Monique Breteler
Working hours
full-time
Contract length
2 years, unlimited contract possible
Payment, social benefits
according to TVöD Bund
Application deadline
30.11.2020
The DZNE is an equal opportunity employer. Disabled applicants with equal qualifications will be given preferential consideration.
---