Das Deutsche Zentrum für Neurodegenerative Erkrankungen (DZNE) ist ein weltweit führendes, international ausgerichtetes Forschungszentrum, das sich der Entdeckung neuer Ansätze zur Prävention und Behandlung neurodegenerativer Erkrankungen verschrieben hat. Zu diesem Zweck verfolgen Forscherinnen und Forscher an zehn DZNE-Standorten in ganz Deutschland eine translationale und interdisziplinäre Strategie, die fünf miteinander verbundene Bereiche umfasst: Grundlagenforschung, Klinische Forschung, Versorgungsforschung, Populationsforschung und Systemmedizin. www.dzne.de
IT application manager (f/m/d) ERP and DMS
Code: 1904/2021/2
The DZNE IT provides the IT infrastructure and services, based on leading edge technology, standard and innovative solutions, needed to support the work of DZNE scientists and administration. The resource management processes are hereby technically supported by the IT-systems SAP and P&I LOGA. With the recent introduction of a Document Management System (DMS), the DZNE has moreover started its journey towards an increasingly efficient, transparent and paperless administration.
As the "IT application manager", you will work in the IT Department to operate and support the successful uptake of the DMS d.3ecm and the continuous service management of our ERP system, SAP, in the DZNE.
You will take care of the smooth operations, maintenance, management, and evolution of the d.3ecm applications. Thanks to your deep understanding of the system, you will be able to maximize its effectiveness, addressing technical and functional aspects.
You will build the interface, between the IT world and the administrative key users, with a proactive and positive approach, devising the needed actions (e.g. training the trainers, improving the workflows) and working in project teams between the IT Department, software architects, integrators and key users from various departments in the administration area, to consolidate and enhance the digitalization of the administrative processes of the DZNE.
In continuous alignment with the head of IT, your tasks will be:
Operations, adaptation, conception for further development and expansion of the d.3ecm applications of the DZNE through coordination of the IT department, software architects, integrators and key users
Central contact person for all matters concerning operation (functional and technical) and further development (change management)
Take care of the smooth operations of the applications, including:

maintenance
performance monitoring
troubleshooting
user management
optimization of interfaces
regular software upgrade rollout.

Consolidate and enhance system functionality by coordinating internal and external stakeholders, from software integrators and system operators to key users:

ensure successful system adoption by promoting and actively supporting the users
identify potential improvements and translate users' needs into change requests and extensions of functionalities
joint development of the roadmap for the design and implementation of new functionalities and updates (release management)
coordination of the development of technical concepts and of their implementation
project collaboration (incl. assumption of project manager tasks)
development of interface concepts (SAP, d.3ecm, LOGA)
ensuring and coordinating implementation development based on the concepts
planning, coordination and monitoring of test procedures
providing comprehensive system documentation (operation management, user manual etc.)
conception and delivery of user trainings.
Requirements
Bachelor degree in computer science, business informatics or related field
2-5 years professional experience with product development and/or project management in the implementation of ERP and DMS solutions
Strong communications skills, and customer orientation: excellent ability to interact with different stakeholders, including IT staff in the operations, key users from administrative departments, and software integrators
Solution orientation
Excellent analytical skills and attention to detail
Conceptual skills to develop pragmatic solution concepts for our software landscape
Strong understanding of administrative processes and workflows
Experience with d.3ecm from d.velop is desired.
Nice to Have
Hands-on software integration experience.
---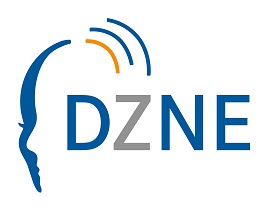 Standort
Bonn
Ihr Ansprechpartner
Laura Baracchi
Stellenumfang
full-time
Befristung
Vergütung
according to TVöD Bund
Bewerbungsfrist
March 10th, 2021
The DZNE is an equal opportunity employer. It is committed to employing disabled individuals and especially encourages them to apply.
---