The German Center for Neurodegenerative Diseases (DZNE) is a world-leading internationally oriented research center, committed to discovering new approaches to prevent and treat neurodegenerative diseases. To this end, researchers at ten DZNE sites across Germany pursue a translational and interdisciplinary strategy comprising five interconnected areas: fundamental research, clinical research, health care research, population health science, and systems medicine. www.dzne.de
PhD student (f/m/d)
Code: 1908/2021/2
Start date: Mid 2021 (flexible)
Supervisors: Dr. Jarred Griffin & Prof. Frank Bradke
Lab: Axonal Growth and Regeneration
About the group and project
Our group focuses how neurons grow during their early development phase, and how can these processes be reactivated and modulated so that damaged neurons can regenerate after a spinal cord injury. As such, our team represents a wide range of expertise from cell biologist through to translational neuroscientists. This is a fully funded PhD position available within the SFB1089 – "Synaptic Micronetworks in Health and Disease" https://sfb1089.de/.
Previously, our lab uncovered that disorganized microtubules underlie the formation of retraction bulbs and the failure of axonal regeneration, and that pharmacological stabilization of microtubules specifies axonal growth and functional recovery. In this project we aim to study how microtubule stabilization in combination with neurorehabilitation affects neuroplasticity and functional recovery. The project will combine tract-tracing of various descending spinal tracts with tissue clearing and light-sheet microscopy to visualize neuroplasticity events throughout the brain and spinal cord. Next, the project will relate plasticity to function through chemogenetic and optogenetic techniques to manipulate the various spinal tracts and investigate the influence on various comprehensive behavioral tasks.
---
Your tasks
As part of this team, the PhD candidate will join a global initiative integrating a network of leading researchers within the field. There will be opportunities for building strong networks for their future as a postdoc and beyond.
Requirements
We are looking for an enthusiastic and innovative candidate with a keen interest in spinal cord injury, rehabilitation and neuroplasticity. International applications are welcome!
Essential criteria
Master or BSc (Hons) degree in a relevant discipline
Highly ambitious individuals with initiative
Strong interest and/or understanding of spinal cord injury research
Some experience in surgery and/or behavioral testing
Comfortable with laboratory animals
Desirable criteria (training will be provided as part of the PhD program)
Experience in immunohistochemistry and microscopy
Excellent written communication skills with the ability to train in writing scientific papers and a PhD thesis
Excellent oral communications skills with the ability to deliver research presentations
Further reading:
Griffin JM, Bradke F (2020). Therapeutic repair for spinal cord injury: Combinatory approaches to address a multifaceted problem. EMBO Mol. Med. 12: e11505
Griffin JM, Fackelmeier B, Clemett CA, Fong DM, Mouravlev A, Young D, O'Carroll SJ (2020). Astrocyte- selective AAV-ADAMTS4 gene therapy combined with hindlimb rehabilitation promotes functional recovery after spinal cord injury. Exp. Neurol. 327: 113232.
Hilton BJ, Blanquie O, Tedeschi A, Bradke F (2019). High-resolution 3D imaging and analysis of axon regeneration in unsectioned spinal cord with or without tissue clearing. Nat. Protoc. 14: 1235-1260.
Ruschel J, Bradke F (2018). Systemic administration of epothilone D improves functional recovery of walking after rat spinal cord contusion injury. Exp. Neurol. 306: 243-249.
Sandner B, Puttagunta R, Motsch M, Bradke F, Ruschel J, Blesch A, Weidner N (2018). Systemic epothilone D improves hindlimb function after spinal cord contusion injury in rats. Exp. Neurol. 306: 250-259.
Ruschel J, Hellal F, Flynn KC, Dupraz S, Elliott DA, Tedeschi A, Bates M, Sliwinski C, Brook G, Dobrindt K, Peitz M, Brüstle O, Norenberg MD, Blesch A, Weidner N, Bunge MB, Bixby JL, Bradke F (2015). Systemic administration of epothilone B promotes axon regeneration and functional recovery. Science. 348: 347-352.
Ertürk A, Mauch C, Hellal F, Förstner F, Keck T, BeckerK, Jährling N, Steffens H, Richter M, Hübener M, Kramer E, Kirchhoff F, Dodt H, Bradke F (2012). Three-dimensional imaging of the unsectioned adult spinal cord to assess axon regeneration and glial responses after injury. Nat. Med. 18: 166-171.
For more information, (not application!) about the project please email jarred.griffin@dzne.de
We offer
An interesting and challenging task in a research center that works on the future topics of health research.
An international environment characterized by a strong focus on science and research.
A high potential for the individual development of our employees.
Targeted personnel development.
Employment, payment and social benefits are consistent with those at other reserach institutes
How to apply:
Please submit applications in the following format via the link below:
A CV or biographical sketch (2 pages maximum) with the file name convention: Last name, first name(s), CV.
Statements outlining (i) why you are applying for this project, (ii) what makes you the ideal candidate, (iii) what training experience you have had to date.
One academic reference
Apply here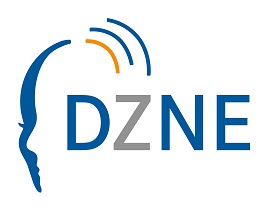 Site
Bonn
Contact details
Dr. Jarred Griffin - jarred.griffin(at)dzne.de
Working hours
full-time
Contract length
fixed-term
Payment, social benefits
consistent with those at other research institutes
Application deadline
You will obtain special skills and knowledge for your scientific qualification during your activities at DZNE. The DZNE is an equal opportunity employer. It is committed to employing disabled individuals and especially encourages them to apply

---