The German Center for Neurodegenerative Diseases (DZNE) is a world-leading internationally oriented research center, committed to discovering new approaches to prevent and treat neurodegenerative diseases. To this end, researchers at ten DZNE sites across Germany pursue a translational and interdisciplinary strategy comprising five interconnected areas: fundamental research, clinical research, health care research, population health science, and systems medicine. www.dzne.de
PhD position (f/m/d) in bioinformatics/informatics
Code: 1912/2021/2
The bioinformatics unit of the Platform for Single Cell Genomics and Epigenomics (PRECISE) at the Department of Genomics & Immunoregulation at the Life & Medical Sciences (LIMES) Institute of the University of Bonn and research area Systems Medicine at the German Center for Neurodegenerative Diseases (DZNE) in Bonn are offering a PhD position.
---
Your tasks
In this regard, PRECISE bioinformatics and the research area Systems Medicine at the DZNE Bonn are now seeking for PhD candidates who want to work in the field of bioinformatics, informatics and standardization. We are involved in various national and international projects and engage in the development, improvement and implementation of standards for genomic data and metadata within the German Human Genome-Phenome Archive (GHGA, https://ghga.dkfz.de/).
Requirements
Enthusiasm to work in a thriving academic research environment.
Background in bioinformatics, medical Informatics, informatics or related fields.
Experience in Next-Generation Sequencing data.
Ability to work independently as well as in a team at the interface between life sciences and informatics
An interest to work in an international environment.
Computer programming skills.
Familiarity with clinical research.
Very good communications and writing skills in English.
We offer
A challenging research project.
State of the art technologies to tackle important scientific and medical questions.
A thriving interdisciplinary research environment at the DZNE.
Fully established bioinformatics department.
Employment, payment and social benefits are consistent with those at other research institutes.
The position is initially temporary limited to 3 years.
Applications (in English) should include a CV, a brief statement of research experiences and interests, a list of publications (if applicable) and two references, and should be submitted the link below.
We are looking to fill this position as soon as possible.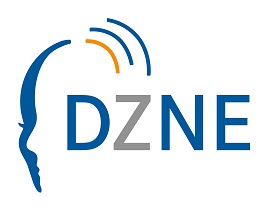 Site
Bonn
Contact details
Prof. Dr. Joachim Schultze
Working hours
full-time
Contract length
3 years
Payment, social benefits
consistent with those at other research institutes
Application deadline
March 31st, 2021
The DZNE is an equal opportunity employer. It is committed to employing disabled individuals and especially encourages them to apply. You will obtain special skills and knowledge for your scientific qualification during your activities at DZNE.
---