The German Center for Neurodegenerative Diseases (DZNE) is a world-leading internationally oriented research center, committed to discovering new approaches to prevent and treat neurodegenerative diseases. To this end, researchers at ten DZNE sites across Germany pursue a translational and interdisciplinary strategy comprising five interconnected areas: fundamental research, clinical research, health care research, population health science, and systems medicine. www.dzne.de
Executive Assistant (f/m/d) to the Director of Population Health Sciences
Code: 1911/2021/4
Population Health Sciences is one of the major scientific areas of the German Center for Neurodegenerative Diseases (DZNE) in Bonn, Germany. Under the leadership of Prof. Monique M.B. Breteler, a team of more than 85 people studies determinants and biomarkers of normal and pathological mental and physical health function over the adult life course, with a special emphasis on neurodegenerative diseases and ageing. The research is primarily based on the Rhineland Study a population-based cohort study conducted in two geographically defined areas of Bonn with individuals aged 30 years and older. Further information on the Rhineland Study can be found at www.rheinland-studie.de
---
Your tasks
The job holder has a key position within the organizational structure of the Rhineland Study. The job holder constitutes an important link between different key areas of the team, to the administration of the DZNE as well as to national and international collaboration partners as well as internal and external stakeholders. As a member of the management team of the Rhineland Study, the job holder is actively involved in the development of strategies and implementation of processes.
Responsibilities include general administrative and scientific support of the Director of Population Health Studies, Prof. Monique M.B. Breteler, in leading the Rhineland Study and Population Health Sciences. This includes but is not limited to meeting preparation and follow-up, conceptual work (analyses/evaluations), preparation of scientific progress reports, preparation of scientific and non-scientific talks as well as correspondence. The position also requires active linkage to the administration of the DZNE as well as to national and international collaboration partners.
Requirements
You have a PhD or MD/PhD in epidemiology, medicine, health sciences, psychology, biology or related discipline
You must be fluent in both German and English and have excellent communication, writing and visualization skills
Project management skills and experience are another prerequisite
You have first experiences in proposal writing, monitoring or coordination of scientific projects and solid knowledge of the German and international research landscape
Working experience in a bridging function between science and administration is highly appreciated
You combine assertiveness and high social competence with excellent coordination and organizational skills, and enjoy working in an interdisciplinary setting
We offer
Work in an interdisciplinary and dynamic team and participation in an exciting research project with a long-term perspective
Involvement in all aspects of conducting and managing research
Excellent opportunities for development in science management through intensive mentoring by experienced science managers and a variety of continuing education opportunities
Employment, payment and social benefits are determined by the Public Sector Collective Agreement (Tarifvertrag für den öffentlichen Dienst (TVöD Bund)
The position is initially limited to two years
(Important: Please ensure that your application comprises one pdf-file only!). For questions regarding the position, please contact Prof. Dr. Dr. Monique M.B. Breteler at population-research@dzne.de.
Review of applications will begin immediately upon receipt. The aim is to fill the position quickly.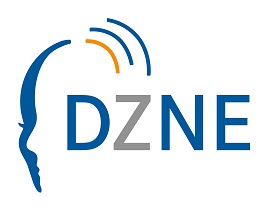 Site
Bonn
Contact details
Prof. Dr. Monique Breteler
Working hours
full-time
Contract length
2 years, extension possible
Payment, social benefits
according to TVöD-Bund
Application deadline
June 7th, 2021
The DZNE is an equal opportunity employer. Disabled applicants with equal qualifications will be given preferential consideration.

---