The German Center for Neurodegenerative Diseases (DZNE) is a world-leading internationally oriented research center, committed to discovering new approaches to prevent and treat neurodegenerative diseases. To this end, researchers at ten DZNE sites across Germany pursue a translational and interdisciplinary strategy comprising five interconnected areas: fundamental research, clinical research, health care research, population health science, and systems medicine. www.dzne.de
Scientist: Drug Development (f/m/d)
Code: 1913/2021/3
A full-time Scientist position is immediately available at the CRFS in the frame of a collaboration with a main pharmaceutical industry. The collaboration will focus on the development of a drug for Alzheimer's disease. The candidate will work in the Laboratory Automation Technologies (LAT) Facility at the DZNE in Bonn and will strongly interact with other core facilities as well as clinical research laboratories. You will be part of a drug discovery team, with a strong focus on biology of human innate immunity, advanced cell based-assays, computational biology and clinical research. We are looking for outstanding, highly qualified candidates with a PhD in biological/biomedical sciences or equivalent education with experience on drug discovery, screening and immunology. Knowledge of medical chemistry, chemistry or a related discipline is an advantage.
---
Your tasks
The candidate will be responsible for the implementation, execution and interpretation of all experiments related to the drug development campaign. The candidate will also be embedded in the communication between the DZNE and the pharmaceutical company. The position involves working in a highly automated lab environment and the candidate will perform experiments, analyze and present results about the drug development campaign. The focus of the drug development will be on inflammation cell models. It is highly desirable that the candidate has experience in automated liquid handling, High-Content-Screening (HCS) and human biology of innate immunity. Applicants should be fluent in English and possess excellent communication and team-working skills.
Requirements
Relevant university degree PhD in biological/biomedical or equivalent is a must.
3-5 years' relevant experience in research in the field of drug development, using advanced automation, data science, data analysis.
Hands-on experience with robotic platforms, automated pipettors, and automation scheduling software.
Excellent background in human innate immunity/inflammation.
Experience with in vitro and cell-based assay development and validation.
Good skills in statistic and computational biology.
Excellent communication and team-working skills.
Excellent project management skills.
Good time management skills: Ability to perform well while handling simultaneously a number of functions.
Solution oriented attitude to work.
A strong sense for diligence and accuracy.
Strong analytical and problem-solving skills.
Proven record of scientific publications is a plus.
We offer
An exciting possibility to work across an academic-industry environment
A cutting-edge environment for research in the field of neurodegenerative diseases
An international environment characterized by a strong focus on science and research.
The opportunity to utilize state-of-the-art equipment and facilities.
Employment, payment and social benefits are determined by the Public Sector Collective Agreement (Tarifvertrag für den öffentlichen Dienst – TVöD Bund.
Please apply via the link below by submitting your CV and a letter of presentation in English.
Apply here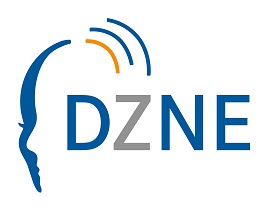 Site
Bonn
Contact details
Dr. Eugenio Fava
Working hours
full-time
Contract length
fixed-term
Payment, social benefits
according to TVöD Bund
Application deadline
May 15th, 2021
The DZNE is an equal opportunity employer. It is committed to employing disabled individuals and especially encourages them to apply.

---