The German Center for Neurodegenerative Diseases (DZNE) is a world-leading internationally oriented research center, committed to discovering new approaches to prevent and treat neurodegenerative diseases. To this end, researchers at ten DZNE sites across Germany pursue a translational and interdisciplinary strategy comprising five interconnected areas: fundamental research, clinical research, health care research, population health science, and systems medicine. www.dzne.de
Research Assistant (f/m/d)
Code: 3056/2021/2
---
Your tasks
We look for a highly enthusiastic individual to join the group of Dr. Michela Deleidi. We are primarily interested in the molecular mechanisms underlying neurodegeneration in Parkinson's disease. Bench research experiments will support multiple projects within the laboratory, under the supervision of senior laboratory staff and the PI. The project will involve several techniques including stem cell culture (2D and organoids), immunohistochemistry, and confocal imaging, cell isolation techniques, FACS. Lab management responsibilities will include purchase laboratory reagents; monitor consumable spending, negotiate with vendors for the purchase of lab equipment and bulk quantity items.
Requirements
The successful candidate must have a strong background in neuroscience with knowledge of molecular and cell biology and previous experience in pluripotent stem cell culture and differentiation. Preference will be given to candidates with additional strong background in molecular biology and CRISPR/Cas9 gene editing. The ability to work independently, establish new techniques, interpret and discuss experiments is essential, together with excellent organizational skills. We are looking for a team- and goal-oriented personality.
The position is for 2 years with a possible extension. The employment is planned to start as soon as possible or upon agreement with the chosen candidate.
We offer
Employment, payment and benefits are determined by the Public Sector Collective Agreement (TVöD Bund).
Application
Applications should contain the following documents:
A detailed Curriculum Vitae
A motivation letter, including a brief description of past research experience and future interests.
Copies of degrees.
At least two references
Apply here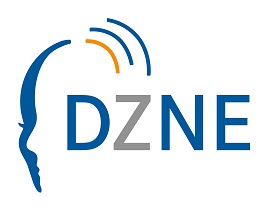 Site
Tübingen
Contact details
Dr. Michela Deleidi
Working hours
full-time
Contract length
2 years, extension possible
Payment, social benefits
according to TVöD Bund
Application deadline
March 31st, 2021
The DZNE is an equal opportunity employer. The DZNE especially welcomes and encourages disabled individuals to apply.

---