The German Center for Neurodegenerative Diseases (DZNE) is a world-leading internationally oriented research center, committed to discovering new approaches to prevent and treat neurodegenerative diseases. To this end, researchers at ten DZNE sites across Germany pursue a translational and interdisciplinary strategy comprising five interconnected areas: fundamental research, clinical research, health care research, population health science, and systems medicine. www.dzne.de
Head of IT and Data Management for Population Health Sciences (f/m/d)
Code: 1921/2021/4
Population Health Science is located at the DZNE headquarters in Bonn. Under the leadership of Prof. Monique M.B. Breteler, a team of more than 85 people investigates causes and biomarkers for normal and pathological development of mental and physical health during adult life. With a special focus on neurodegenerative and other age-related diseases, our research is mainly based on data from the Rhineland Study, a population-based cohort study conducted in two geographically defined areas of Bonn with individuals aged 30 years and older. Two recruitment centers are available for this purpose, each with state-of-the-art equipment for comprehensive health screening, including robotics for processing and analyzing blood samples, advanced biobanking facilities, in-house 3T MRI scanners, and large data storage and computing capacities. The analysis of this highly multidimensional and complex "Big Data" is performed centrally at DZNE using modern, innovative and constantly evolving IT infrastructures. For more information on the Rhineland Study, please follow this link: www.rhineland-study.de
---
Your tasks
The jobholder holds a key position within the organizational structure of the Rhineland Study. They work closely with the Scientific Director of the Rhineland Study and actively participate in strategy development and implementation processes as a member of the Rhineland Study management team.
As Head of IT and Data Management, you lead a team that supports the research of Population Health Sciences and the Rhineland Study. This includes general data management tasks as well as the development and implementation of IT solutions for the entire technical infrastructure, ranging from raw data collection (NIfTI, FASTA, many device-specific raw data files) to data analysis. In this setting we are already now working with several terabytes of highly heterogeneous data. A continued development of this modern infrastructure, which includes a platform for secure data use and access for internal and external scientists, is planned.
As Head of IT and Data Management, you will lead a team of (currently) 6 Data Managers and Software Developers and are responsible for the day-to-day operation and development of the data management and IT support services and infrastructure. This includes:
General management of the "IT and Data Management" (personnel management, resource management, IT project management)
Participation in central internal and external committees on overarching IT and research infrastructure projects
Maintenance and expansion of the IT and data infrastructure of the Rhineland Study as well as its interfaces to other research databases and internal services of the DZNE
Design and implementation of a common platform for Big Data analyses (e.g. TensorFlow) and virtual environments for data analysis by external collaboration partners
Oversight on all aspects of Data management (data governance, data architecture, database & storage management, data security, data integration and inter-operability, metadata, data quality…)
Coordination of all data privacy and data security compliance measures
Oversight and planning of the medium- and long-term computing and storage requirements of the research group; interface to the central IT department of the DZNE for implementation of these requirements.
Tracking of new developments in the field and implementation of useful ones into the IT architecture of the Rhineland Study
Requirements
You have a university degree in computer science, mathematics or statistics or have acquired comparable qualifications. Ideally, you have already worked in comparable study settings and are familiar with human medical data and the specifics of large research data infrastructures.
You have in-depth knowledge of database applications, handling of large data sets with heterogeneous data, and development of modern modular applications.
You have leadership and management experience and an excellent communication style
You have hands-on experience in project management
You have strong knowledge of most of the following:

Modern SQL, preferably with PostgreSQL.
R and/or Python
Distributed systems and parallelized analysis of large data sets
Virtualization / containers

You have experience in developing with web frameworks (e.g. Grails) and JavaScript.
You have knowledge of current data privacy regulations and its impact on the handling and usage of human medical data.
You have coordinative and organizational skills and assertiveness to collaborate in an interdisciplinary environment and are fun to work with.
A high degree of commitment, sense of responsibility, independence and solution orientation characterize you.
You have excellent written and spoken German and English skills.
We offer
An interesting and challenging task in a research center that works on the future topics of health research
An international environment characterized by a strong focus on science and research
A high potential for the individual development of our employees
A full-time position, initially limited to two years with the possibility of a permanent position thereafter
Employment, payment and social benefits are determined by the Public Sector Collective Agreement (Tarifvertrag für den öffentlichen Dienst) and will match the high responsibility and seniority of the role.
Review of applications will begin immediately and continue until the position is filled.
For inquiries about the position, please contact Monique Breteler, MD, PhD at population-research@dzne.de.
Apply here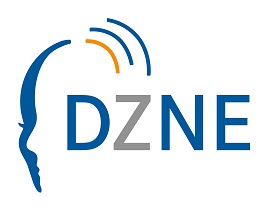 Site
Bonn
Contact details
Prof. Dr. Dr. Monique Breteler
Working hours
full-time
Contract length
2 years, unlimited contract possible
Payment, social benefits
according to TVöD-Bund
Application deadline
September 30th, 2021
The DZNE is an equal opportunity employer. It especially welcomes and encourages disabled individuals to apply.

---