The German Center for Neurodegenerative Diseases (DZNE) is a world-leading internationally oriented research center, committed to discovering new approaches to prevent and treat neurodegenerative diseases. To this end, researchers at ten DZNE sites across Germany pursue a translational and interdisciplinary strategy comprising five interconnected areas: fundamental research, clinical research, health care research, population health science, and systems medicine. www.dzne.de
Project Manager Library, Research Data and Research Information (f/m/d)
Code: 1934/2021/3
to be responsible for coordination of several key activities related to DZNE's research data and scientific output/impact.
The LIS of the DZNE is part of the "Core Research Facilities and Services" (CRFS), a service unit offering the scientists a broad range of diverse technologies that are required by a state-of-the-art research. It is a new department that operates as a purely digital library and thus offers much room for personal commitment and creative possibilities.
---
Your tasks
Supporting activities within the DZNE digital library
Continuous collection, registration and monitoring/analysis of quantitative and qualitative performance indicators of DZNE's scientific output and impact (publications, scientific cooperation, knowledge transfer activities, technology transfer)
Reporting of progress and performance indicators for both formal institutional and other informal reporting activities. Participation in pertinent internal and external committees / working groups. Preparation of benchmark comparisons with other institutions.
Coordinate processes for maintenance/improvement of internal documentation and databases used for indicator data
Conceptual design, coordination and support of the ongoing development of the research data management, including activities related to open science and open data
Coordinate internal project group on research data management; support other DZNE open science activities (e.g. publication database and repositories, with Library staff)
Coordinate Helmholtz Health Field working group on research data management
Act as the DZNE internal and external representative for research data / research information and LIS topics
These tasks involve coordination of multidisciplinary team(s) with relevant expertise (IT, LIS, etc.)
Requirements
A university degree at master level in librarian science, information science and/or natural sciences and/or or comparable knowledge and skills.
Knowledge of library process with particular focus on electronic library
Proven experience in at least one of the following topics and interest in continuous development in all of them: digital library, experimental research and research data, database and software applications.
High affinity with IT-related areas: e.g. ability to utilize relevant databases / software, including Word, Excel (advanced), PowerPoint, publication repository, CRIS / FIS
Experience with strategic planning and program development in a leading German or international research institution
Excellent project management skills
Independent, responsible and careful way of working; attention to detail, possibly experience with data quality control
Excellent written and spoken German (mother language level); very good written and spoken English
Excellent communication and team-working skills
Good time management skills: Ability to perform well while handling simultaneously a number of functions
Solution oriented attitude to work
A strong sense for diligence and accuracy
Strong analytical and problem-solving skills
Preferably you have one or more of the following skills
Knowledge of developing guidelines and regulations in Germany and EU relevant for data protection / privacy, intellectual property, open science initiatives
Strong competence in software / databases and basic data management / representation
Your work will foster development of the Library into a central point for information management within the DZNE. You prefer pragmatic solutions that you implement quickly and in a targeted manner. You are open to developments and enjoy a varied and challenging job in an international and scientific environment.
We offer
A collegial working atmosphere and an inspiring working environment in a digital and future-oriented library
An exciting and responsible job with professional training and development opportunities
The position is full time (39 hours/week), and is initially limited to 2 years
Employment, payment and social benefits are determined by the Public Sector Collective Agreement (Tarifvertrag für den öffentlichen Dienst – TVöD Bund).
Please apply via our website by submitting your CV and a letter of presentation in English.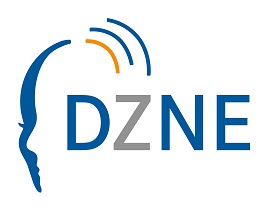 Site
Bonn
Contact details
Andrea Ciochetti - andrea.ciocchetti@dzne.de
Working hours
full-time
Contract length
2 years, extension possible
Payment, social benefits
according to TVöD Bund
Application deadline
April 20th, 2021
The DZNE is an equal opportunity employer. It especially welcomes and encourages disabled individuals to apply.
---