The German Center for Neurodegenerative Diseases (DZNE) is a world-leading internationally oriented research center, committed to discovering new approaches to prevent and treat neurodegenerative diseases. To this end, researchers at ten DZNE sites across Germany pursue a translational and interdisciplinary strategy comprising five interconnected areas: fundamental research, clinical research, health care research, population health science, and systems medicine. www.dzne.de
Laboratory Manager for the Rhineland Study (f/m/x)
Code: 1951/2021/5
Population Health Science is located at the DZNE headquarters in Bonn. Under the leadership of Prof. Monique M.B. Breteler, a team of more than 85 people investigates causes and biomarkers for normal and pathological development of mental and physical health during adult life. With a special focus on neurodegenerative and other age-related diseases, our research is mainly based on data from the Rhineland Study, a population-based cohort study conducted in two geographically defined areas of Bonn with individuals aged 30 years and older. Two recruitment centers are available for this purpose, each with state-of-the-art equipment for comprehensive health screening, including robotics for processing and analyzing blood samples, advanced biobanking facilities, in-house 3T MRI scanners, and large data storage and computing capacities. For more information on the Rhineland Study, please follow this link: www.rhineland-study.de
---
Your tasks
As laboratory manager you will take responsibility for overseeing all biomaterial collection in the Rhineland Study (blood, urine, stool, etc). You will also implement further state-of-the-art collection, processing and storage protocols. In your tasks, you will be supported by growing team of laboratory technicians and will work hand in hand with researchers of Population Health Sciences.
Specifically, tasks include:
Supervision of daily laboratory activities in the examination centers as well as training and supervision of the laboratory technicians and other laboratory personnel involved in sample collection, preparation, storage, retrieval and processing.
Maintenance and further development of the laboratory information system (LIMS)
Quality control and quality assurance as well as generation and maintenance of reports
Providing advice to Rhineland Study scientists on issues related to sample collection, processing and analysis
Close collaboration with the central biorepository of the DZNE
Development, implementation and maintenance of specimen preparation and analytical procedures in close collaboration with external experts and diagnostic laboratories
Strategic planning of further laboratory and biorepository activities
Requirements
Successful candidates hold a university degree in a biological, biochemical or medical laboratory-related area. Several years of working experience in biobanking and/or in running a diagnostic or similar laboratory working with human samples in a medium to high-throughput fashion is strongly recommended.
You are the right candidate if you are:
a proactive person that is highly motivated and has strong managerial and communication skills.
experienced in having oversight responsibilities for personnel, equipment, supplies, software, and/or documentation.
strongly interested in biomedical research and in working with a wide spectrum of methods.
We offer
An interesting and challenging task in a research center that works on the future topics of health research
An international environment characterized by a strong focus on science and research
A high potential for the individual development of our employees
A full-time position, initially limited to two years
Employment, payment and social benefits are determined by the Public Sector Collective Agreement (Tarifvertrag für den öffentlichen Dienst)
Review of applications will begin immediately and continue until the position is filled.
For inquiries about the position, please contact Monique Breteler, MD, PhD at population-research@dzne.de.
Apply here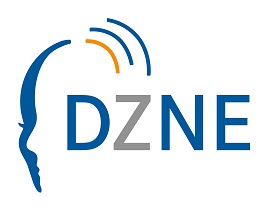 Site
Bonn
Contact details
Prof. Dr. Dr. Monique Breteler
Working hours
full-time
Contract length
2 years, extension possible
Payment, social benefits
according to TVöD Bund
Application deadline
The DZNE is an equal opportunity employer. It especially welcomes and encourages disabled individuals to apply.

---