The German Center for Neurodegenerative Diseases (DZNE) is a world-leading internationally oriented research center, committed to discovering new approaches to prevent and treat neurodegenerative diseases. To this end, researchers at ten DZNE sites across Germany pursue a translational and interdisciplinary strategy comprising five interconnected areas: fundamental research, clinical research, health care research, population health science, and systems medicine. www.dzne.de
Postdoc position (f/m/x) in vascular amyloidosis
Code: 3059/2021/5
We are looking for a motivated and team-oriented postdoctoral researcher to join our project on vascular amyloidosis, with a particular focus on medin amyloid and its role in age-related vascular dysfunction and Alzheimer's disease. The position will be located at the Tübingen site of the DZNE.
Medin is the most common human amyloid, but has not been studied in great detail so far. We recently described a first pathological role for vascular medin amyloidosis in driving age-related vascular stiffening in the brain (Degenhardt et al., PNAS, 2020) and are currently working on defining its role in cerebral amyloid angiopathy in Alzheimer's disease. We are now aim to further develop this line of research, and have already generated novel mouse models that express humanised forms of medin or overexpress its precursor protein MFG-E8. In parallel, we want to study human tissue to delineate the role of medin amyloidosis in a range of vascular conditions. Working together with a number of local as well as international research groups, we plan to delineate the molecular and cellular basis as well as the functional consequences of medin amyloidosis, with a particular focus on brain disease.
For more general information, please also visit the website of the Neher group:
---
Your tasks
In this project, the successful candidate will characterise novel as well as established transgenic animal models of vascular amyloidosis, using a range of methodological approaches such as histology, biochemistry, ex vivo analyses of vascular function, behavioural analyses and possibly also in vivo imaging approaches. In parallel, histological and biochemical analyses of human specimen will be performed.
Requirements
For this project, we are seeking a highly motivated postdoctoral researcher with a strong interest in amyloid pathology and prior experience in at least one of the following scientific fields:
Animal models of amyloidosis and/or Alzheimer's disease.
Animal models of vascular dys/function.
Analysis of human brain or vascular tissue.
Further essential qualifications:
A pronounced enthusiasm for scientific and collaborative work,
PhD or extensive lab experience in neuroscience, vascular biology or another related area of research,
Significant experience in working with animal models, incl. FELASA certificate or equivalent (experience in writing project applications to work with animals, i.e. "Tierversuchsanträge" is a plus),
Fluent English language skills (spoken and written),
The ability to plan and conduct projects independently.
We offer
A cutting-edge project on novel forms of vascular amyloidosis
Excellent scientific infrastructure and state-of-the-art methodologies
An international environment characterized by a strong focus on science and research
A high potential for individual development of our employees (including targeted personnel development)
Employment, payment and social benefits determined by the Public Sector Collective Agreement (Tarifvertrag für den öffentlichen Dienst – TVöD Bund)
Please submit your application using the online system, consisting of your CV (incl. peer-reviewed publications and two scientific references) and a brief cover letter (max. 1 page) stating your motivation for and prior experience relating to this project. If you have further questions, please contact jonas.neher@dzne.de. Interviews will take place by video conference, with a possible onsite visit to Tübingen. The position is available immediately and applications will be considered until the position is filled.
Apply here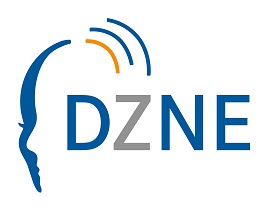 Site
Tübingen
Contact details
Dr. Jonas Neher
Working hours
full-time
Contract length
befristet
Payment, social benefits
according to TVöD Bund
Application deadline
June 2nd, 2021
You will obtain special skills and knowledge for your scientific qualification at DZNE. The DZNE is an equal opportunity employer. It especially welcomes and encourages disabled individuals to apply.

---