The German Center for Neurodegenerative Diseases (DZNE) is a world-leading internationally oriented research center, committed to discovering new approaches to prevent and treat neurodegenerative diseases. To this end, researchers at ten DZNE sites across Germany pursue a translational and interdisciplinary strategy comprising five interconnected areas: fundamental research, clinical research, health care research, population health science, and systems medicine. www.dzne.de
Postdoctoral Researcher (f/m/x) in the Group "Mechanisms of Propogation"
Code: 6020/2021/5
The main task of the research group Mechanisms of Propagation (Prof. Dr. Karin Danzer) is to elucidate underlying mechanisms in disease propagation and spreading in neurodegenerative diseases with a main focus on Amyothrophic Lateral Sclerosis and Parkinson's disease. Using innovative animal models and patient samples we try to understand how and why protein aggregates are transmitted from cell to cell. We also explore transmission to non-neuronal cells and try to pinpoint the contribution of peripheral inflammation. Furthermore, epigenetic profiling of different cell populations or single cells allows us to discover new pathways involved in ALS, PD and FTD and identify new therapeutic targets.
---
Your tasks
Management and support the analysis of large-scale genomics and proteomics data sets
Interpretation of large scale sequencing data
Advice of experimental design for ideal data output
Development of user-friendly tools for data analysis and tracking of experiments
Prepare and write manuscripts for publication in international scientific journals
Oral presentation of results on local, national, and international conferences
Interface between scientists working in the lab and informatical analysis
Requirements
PhD degree in biology, biochemistry, molecular medicine, bioinformatics, physics, computer science, or a related field.
Technical knowledge on the field of genomics, sequencing, and proteomics, and its implications on data analysis would ideal
Experience in using classical statistical methods and ideally also new modern concepts
First experiences in scripting languages like R, Matlab or Python, knowledge of Java or in designing and querying databases is a plus
Strong willingness to learn new tools for data analysis
A keen interest in neurodegenerative diseases and a profound knowledge in neuroscience
English language is a prerequisite
We are looking for candidates who are open-minded, creative team-player, enthusiastic, have strong analytical skills, think critically, and with good social skills
We offer
Working in an international team within a stimulating research environment and with very well equipped laboratories
An international environment characterized by a strong focus on science and research
A high potential for the individual development of our employees
Targeted personnel development
Employment, payment and social benefits are determined by the Public Sector Collective Agreement (Tarifvertrag für den öffentlichen Dienst – TVöD Bund)
Apply here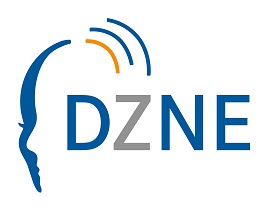 Site
Ulm
Contact details
Prof. Dr. Karin Danzer (karin.danzer@dzne.de) and Daniel Preiß (daniel.preis@dzne.de)
Working hours
full-time
Contract length
2 years, extension possible
Payment, social benefits
according to TVöD Bund
Application deadline
You will obtain special skills and knowledge for your scientific qualification at DZNE. The DZNE is an equal opportunity employer. It is committed to employing disabled individuals and especially encourages them to apply.

---