The German Center for Neurodegenerative Diseases (DZNE) is a world-leading internationally oriented research center, committed to discovering new approaches to prevent and treat neurodegenerative diseases. To this end, researchers at ten DZNE sites across Germany pursue a translational and interdisciplinary strategy comprising five interconnected areas: fundamental research, clinical research, health care research, population health science, and systems medicine. www.dzne.de
PhD student (f/m/x) in the group "Translational Protein Biochemistry
Code: 6021/2021/6
The research group Translational Protein Biochemistry (Prof. Dr. Tobias M. Böckers) focusses on pathomechanisms in neurodegenerative diseases using a wide set of models (i.e.: mouse models, expression of relevant proteins in human tissue). In particular, components of the development of Amyotrophic lateral sclerosis (ALS) and Frontotemporal Dementia (FTD) diseases are of major interest. Furthermore, the research efforts under the keyword "Neurodegeneration as Synaptopathy" and the associated implications for new therapeutic approaches will be intensified. In addition, the role of proteins of postsynaptic density (PSD) in neurodegenerative diseases will be further investigated. For that purpose, patient derived induced pluripotent stem cells (hiPSC) will be differentiated into motor neurons for further analysis. Crispr/Cas9 technique will be applied on hiPSC for gene editing mimicking patient mutations and for the generation of knockout hiPSC of new genes potentially involved in the development of ALS. Ultimately, Antisense oligonucleotides will be verified (in the differentiated hiPSCs) as candidates for disease modifying agents in neurodegenerative diseases and motoneuron diseases.
---
Your tasks
Active participation in experimental work, experimental design, data generation, data analyses, and interpretation of results
Prepare and write manuscripts for publication in international scientific journals
Oral presentation of results on local, national, and international conferences
Experimental work includes molecular biology, especially cell culture of induced pluripotent stem cells
Requirements
A keen interest in molecular biology and working with induced pluripotent stem cells
Experience in molecular biology and handling of pluripotent stem cells is advantageous
Successful candidates have a master's degree in molecular biology, neuroscience, biochemistry (or a master's degree in a related field)
English language is a prerequisite
We are looking for candidates who are open-minded, creative team-player, enthusiastic, have strong analytical skills, think critically, and with good social skills
We offer
Working in an international team within a stimulating research environment and with very well equipped laboratories
An international environment characterized by a strong focus on science and research
A high potential for the individual development of our employees
Targeted personel development
Employment, payment and social benefits areconsistent with those at other research institutes
Applications should include:
CV
Motivation letter
Bachelor and Master qualifications
Recommendation letters
Apply now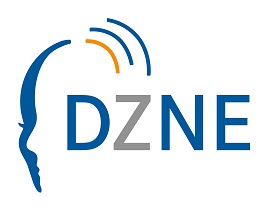 Site
Ulm
Contact details
Prof. Dr. Tobias Böckers
Working hours
full-time
Contract length
2 years, extension possible
Payment, social benefits
Consistent with those at other research institutes
Application deadline
August 1st, 2021
You will obtain special skills and knowledge for your scientific qualification at DZNE. The DZNE is an equal opportunity employer. It is committed to employing disabled individuals and especially encourages them to apply.

---