The German Center for Neurodegenerative Diseases (DZNE) is a world-leading internationally oriented research center, committed to discovering new approaches to prevent and treat neurodegenerative diseases. To this end, researchers at ten DZNE sites across Germany pursue a translational and interdisciplinary strategy comprising five interconnected areas: fundamental research, clinical research, health care research, population health science, and systems medicine. www.dzne.de
Postdoctoral Researchers (f/m/x) in Drug Development for Parkinson's disease
Code: 3061/2021/7
---
Your tasks
Two postdoctoral positions (two years, extendable) are available at the research groups of Prof. Thomas Gasser (Parkinson's Genetics) and Michela Deleidi (Mitochondria and Inflammation) of the German Center for Neurodegenerative Diseases in Tubingen. The applicants will join an international team to validate new drugs for the treatment of Parkinson's disease. The objective of the project is to evaluate new lead compounds targeting Parkinson's disease relevant genes. Specifically, the candidates will:
Perform compound testing/screenings in advanced in vitro models, ultimately leading to testing of new treatment strategies (patient derived induced pluripotent stem cells, patient primary cells
Clarify mechanisms of action and identify and reduce potential adverse effects using state-of-the-art technologies of wet lab methodologies
The project is a multidisciplinary collaboration where you will engage and collaborate with academic and industry partners
Requirements
The ideal candidates will have:
Extensive experience in biochemistry, cell biology in the context of neurodegenerative diseases (prior experience with induced pluripotent stem cell culture is preferred)
Ability to independently perform experiments, analyze and interpret results
Documented ability to write scientific manuscripts (one or more first author papers from Ph.D. and postdoctoral studies will be highly valued)
Excellent English interpersonal, communication and writing skills
Ability to operate as a team player in a multi-disciplinary environment
We offer
An interesting and challenging task in a research center that works on the future topics of health research
An international environment characterized by a strong focus on science and research
A high potential for the individual development of our employees
Targeted personnel development
Employment, payment and social benefits are determined by the Public Sector Collective Agreement (Tarifvertrag für den öffentlichen Dienst – TVöD Bund)
A full-time appointment of initially 2 years with the possibility of an extension is offered
The position is open immediately and review of applications will continue until a suitable candidate is found. You will obtain special skills and knowledge for your scientific qualification at DZNE.
WHERE THIS JOB COULD LEAD:
This position provides an excellent opportunity any person interested in drug discovery to jump-start her/his career in translational science. This position can provide many different avenues for advancement.
An academic career with a special focus on translational research activities
Training towards becoming a Project Manager
Leader of an innovative business line
Managing a team of Postdoctoral employees
Apply here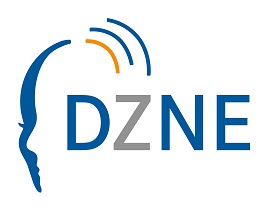 Site
Tübingen
Contact details
Dr. Michela Deleidi / Prof. Dr. Thomas Gasser
Working hours
full-time
Contract length
2 years, extension possible
Payment, social benefits
according to TVöD-Bund
Application deadline
31.08.2021
The DZNE is an equal opportunity employer. It especially welcomes and encourages disabled individuals to apply.

---