The German Center for Neurodegenerative Diseases (DZNE) is a world-leading internationally oriented research center, committed to discovering new approaches to prevent and treat neurodegenerative diseases. To this end, researchers at ten DZNE sites across Germany pursue a translational and interdisciplinary strategy comprising five interconnected areas: fundamental research, clinical research, health care research, population health science, and systems medicine. www.dzne.de
Data Scientist or Bioinformatician (f/m/x) for the Image and Data Analysis facility
Code: 1980/2021/7
The DZNE has one open position for an expert in Bioimage analysis in the Core Research Facilities at the headquarters in Bonn. Do you want to join our highly dynamic team and develop new computational tools to analyze data? You will be part of the Image and Data Analysis facility team and work on exciting projects ranging from biology to drug development.
We are seeking individuals with a high motivation to work in a service-oriented team with strong
expertise in data analysis and programming.
As you will be involved in a variety of projects, you will grow your expertise in applied data science and signal processing. Working in a stimulating research environment, you will get in touch with world-leading experts in biomedical sciences leveraging the latest methods such as high-content screening microscopy, super-resolution microscopy, and laboratory automation technologies.
---
Your tasks
You will provide service and support for all issues related to data science and image analysis.
You will design, test, and implement workflows for the automated analysis of high-dimensional data. For example, detection of objects in microscopic images, feature engineering, supervised and unsupervised learning (classification/clustering), and predictive modeling.
You will build software solutions for scientists that help them in their data analysis.
Requirements
We are looking for an enthusiastic personality with great team spirit and a positive, hands-on attitude, and good communication skills.
We are looking for scientists with a talent for the analysis of high-dimensional datasets using state-of-the-art data science methods
You have a passion for developing innovative tools
You have a Ph.D. and/or Master's degree in Physics, Mathematics, Bioinformatics, Computer Science, Neuroscience, or related discipline.
You have experience with building AI tools (Machine learning, Deep learning) and multivariate analysis.
You are fluent in Python and/or R.
You are confident with the Linux command line (e.g Bash).
You are dedicated to writing readable and reliable code and you are familiar with software engineering methods such as testing and version control.
You are fluent in the English language.
Not required but nice to have
You have experience in image processing.
You have experience with SQL databases and data modeling
We offer
An interesting and challenging position in a research center that works on the future topics of health research.
An international environment characterized by a strong focus on science and research
A high potential for the individual development of our employees
Targeted personnel development
A full-time position, initially temporary limited to 2 years
Employment, payment and social benefits are determined by the Public Sector Collective Agreement (Tarifvertrag für den öffentlichen Dienst – TVöD Bund).
For inquiries about the position, please contact Miguel Fernandes, PhD at miguel.fernandes@dzne.de
Please fill out the application form together with your CV and a cover letter describing your motivation with regard to the vacancy.
Apply here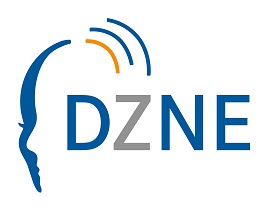 Site
Bonn
Contact details
Miguel Fernandes
Working hours
full-time
Contract length
2 years, extension possible
Payment, social benefits
according to TVöD Bund
Application deadline
August 5th, 2021
The DZNE is an equal opportunity employer. It is committed to employing disabled individuals and especially encourages them to apply. You will obtain special skills and knowledge for your scientific qualification during your activities at DZNE.

---