The German Center for Neurodegenerative Diseases (DZNE) is a world-leading internationally oriented research center, committed to discovering new approaches to prevent and treat neurodegenerative diseases. To this end, researchers at ten DZNE sites across Germany pursue a translational and interdisciplinary strategy comprising five interconnected areas: fundamental research, clinical research, health care research, population health science, and systems medicine. www.dzne.de
Post Doc Epidemiology (f/m/x)
Code: 1992/2021/8
Population Health Science is located at the DZNE headquarters in Bonn. Under the leadership of Prof. Monique M.B. Breteler, a team of more than 85 people investigates causes and biomarkers for normal and pathological development of mental and physical health during adult life. With a special focus on neurodegenerative and other age-related diseases, our research is mainly based on data from the Rhineland Study, a population-based cohort study conducted in two geographically defined areas of Bonn with individuals aged 30 years and older. Baseline data is available from more than 7,000 participants, with further recruitment ongoing. A first limited follow-up has been performed in 2020 as part of a SARS-CoV-2 survey, and detailed follow-up examinations are scheduled to start early 2022. Core data collection includes extensive structural and functional brain imaging, cognitive and behavioral assessments, cardiovascular investigations, sensory systems assessments, questions on medical history, medication intake, life style, nutrition and mental health, collection of biomaterials, and wide-ranging omics analyses (including (epi-)genomic arrays, RNAs-eq, metabolomics, lipidomics, gut microbiome analyses, immune profiling).
For more information on the Rhineland Study, please follow this link: www.rhineland-study.de
---
Your tasks
We are looking for enthusiastic, highly talented and experienced researchers to support both ongoing and future research projects spanning a range of topics within the core research areas of the Rhineland Study.
The Team
You will work in a large international team of scientists in the department of Population Health Sciences. The team members have diverse backgrounds, ranging from epidemiology, psychology, biology and medicine to bioinformatics and machine learning. In addition, our embedding in the DZNE and the University of Bonn gives you ample opportunity to interact and collaborate with scientists from fundamental and clinical research, data science and systems medicine. We have a large number of national and international joint research projects running and strive to expand this collaborative research portfolio.
The Job
Successful candidates are expected to conduct original research within the context of the Rhineland Study. This includes developing new research questions, conducting data analyses, interpreting and reporting results, and drafting and revising manuscripts. Furthermore, we expect them to be involved in supervising PhD and Master's students; to provide support in obtaining additional funding, especially to foster their own research area; and to cooperate with external parties. In addition, we expect the candidates to actively contribute to the conduct and further development of the Rhineland Study.
Requirements
You hold an excellent PhD in epidemiology, medicine, applied statistics, data science, bioinformatics or other relevant discipline
Demonstrable experience in data analysis from epidemiological studies
Deep knowledge of epidemiological methods, study design and statistics
Strong analytical skills, and the ability for independent and critical thinking
A track record of publishing high quality scientific papers
Previous experience in a field relevant to the Rhineland Study
You are flexible and have excellent social skills
Excellent communication and writing skills in the English language are a prerequisite.
We offer
An interesting and challenging position on the forefront of health research
Work in a highly interdisciplinary and international team to address pressing health issues related to aging
Excellent scientific infrastructure with state-of-the-art research and computational facilities
We actively encourage and support our employees' individual development
Employment, payment and social benefits are are determined by the Public Sector Collective Agreement (Tarifvertrag für den öffentlichen Dienst).
Job location is Bonn, Germany. Common language at work is English.
Apply here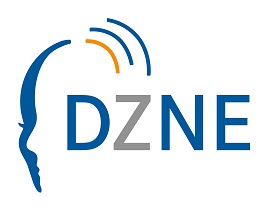 Site
Bonn
Contact details
Prof. Dr. Dr. Breteler
Working hours
full-time
Contract length
2 years, extension possible
Payment, social benefits
consistent with those at other resesearch insitutes
Application deadline
16.09.2021
The DZNE is an equal opportunity employer. It especially welcomes and encourages disabled individuals to apply.

---